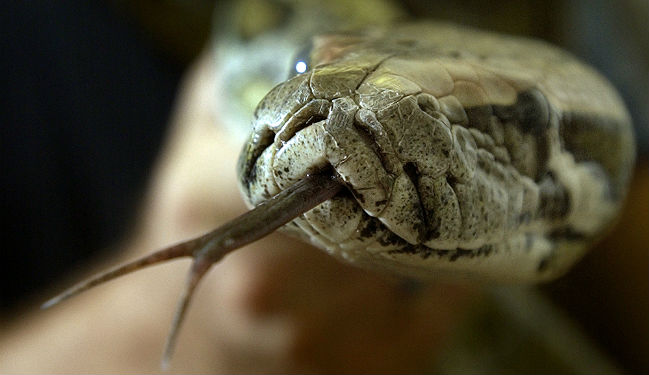 A python, though firmly high on the food chain due to its size (up to 30 feet long), sometimes doesn't eat for a year or more. The snake has a peculiar biological mechanism to compensate for its sometimes prolonged fasting periods. After a meal, the mass of a python's heart doubles within a day, and the triglycerides in its bloodstream increase fifty-fold. Its metabolism and production of insulin and lipids skyrocket.
Then, the python's organs shrink back to their original size without losing newly generated muscle mass. A well-muscled heart allows the python to survive until the next unforeseen feast.
Leslie Leinwand, a molecular biologist at the University of Colorado at Boulder, began investigating this adaptation in 2005, dubbing her research team the Python Project. Leinwand and her team are looking into the potential implications of mimicking the organ growth, or hypertrophy, of the python.
When she told her colleagues she was ordering a crate of baby Burmese pythons for her lab, they thought she'd lost her mind. But she is not the first scientist to call for investigation in an increasingly popular area of science called "extreme biology" for clues to human health.
Jared Diamond, famous evolutionary biologist and geographer, highlights the python's organ growth in a 1998 Nature magazine article. Leinwand's lab shares data—and pythons—with Diamond's colleague (and co-author on the Nature article) Stephen M. Secor of the University of Alabama. The snakes are rumored to glide freely around Secor's lab floor.