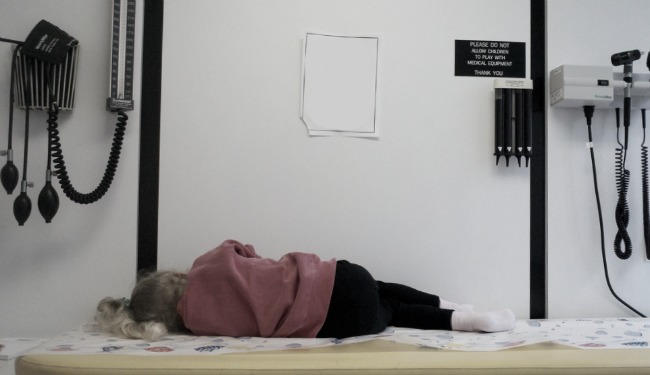 This is the current directive information available for U.S. parents, from the National Institute of Diabetes and Digestive and Kidney Disease, with regard to getting their kids' blood pressures checked:
---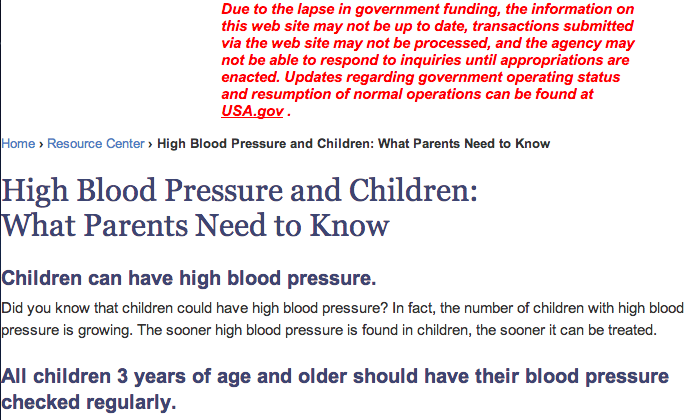 ---
It's definitive. Eleven percent of obese kids have high blood pressure, so attention to this is growing, but even non-obese kids have a 1 to 5 percent chance.
Today, though, the U.S. Preventive Services Task Force—a group of experts that reviews research to guide preventive healthcare practices—issued a statement that says we really don't have evidence to say that we should be checking every child's blood pressure. It is published in the major medical journals Pediatrics and Annals of Internal Medicine. An excerpt:
No direct evidence demonstrated that screening children and adolescents for hypertension [high blood pressure] is effective in delaying the onset of or reducing the risk for adverse cardiovascular health outcomes related to hypertension, either in childhood or adulthood.

No studies reported on the effectiveness of treatments for primary childhood hypertension and subsequent reduction of blood pressure or other intermediate cardiovascular outcomes in adults.
Checking blood pressure might be the most basic thing that happens when a kid goes to a pediatrician. It seems innocuous—quick and cheap, and it can occasionally result in diagnosing a heart or kidney condition that has no symptoms. The issue, though, is what to do with a diagnosis of hypertension once it's made. As a general practice, the task force says, the few potential benefits of knowing don't make the simple testing worthwhile.