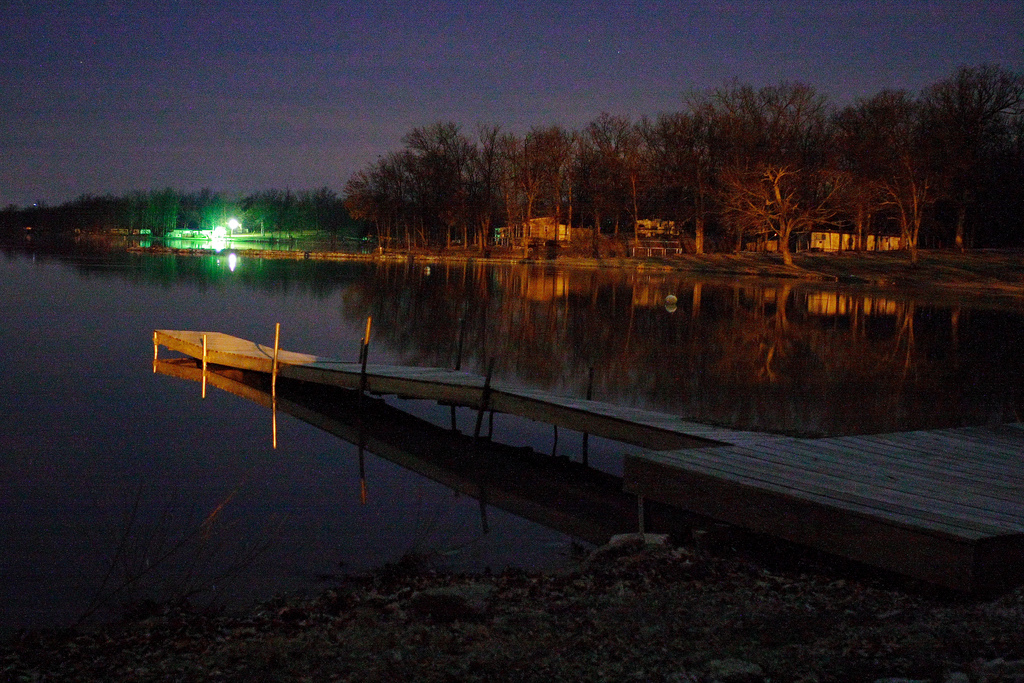 Keeping tabs on past loves has a rich history in literature, from Romeo camping out under a teenage girl's balcony to Jay Gatsby buying a mansion across the water from his married ex. Fortunately for today's "stalkers"—as we're wont to call it, though the term is technically loaded—Facebook is a subtler vantage point to haunt and be haunted by exes than an Italian trellis or Long Island boat dock.
A new Pew Research Center study reports that about half of twentysomethings (18 to 29 years old) on Facebook and other social networks admit to "checking up" on an ex online. That's significantly more than the number who say they post pictures and details from dates online.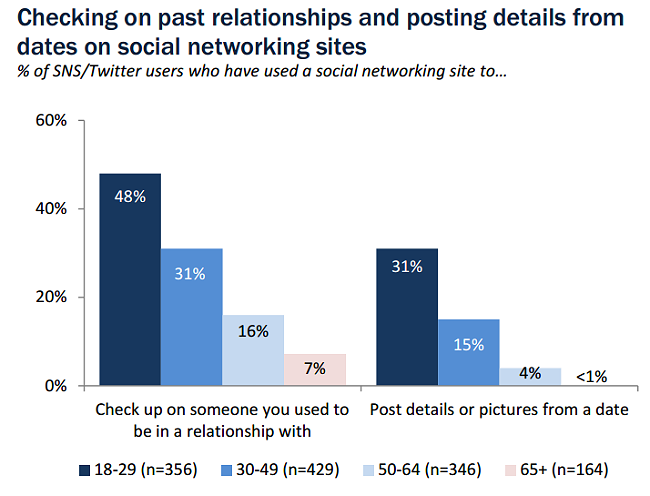 A deeper dive into the data shows that keeping tabs on past lovers online is just about as common as flirting with new ones. Men and younger people overall are slightly more likely to flirt than reminisce, but education level and income don't seem to make much of a difference.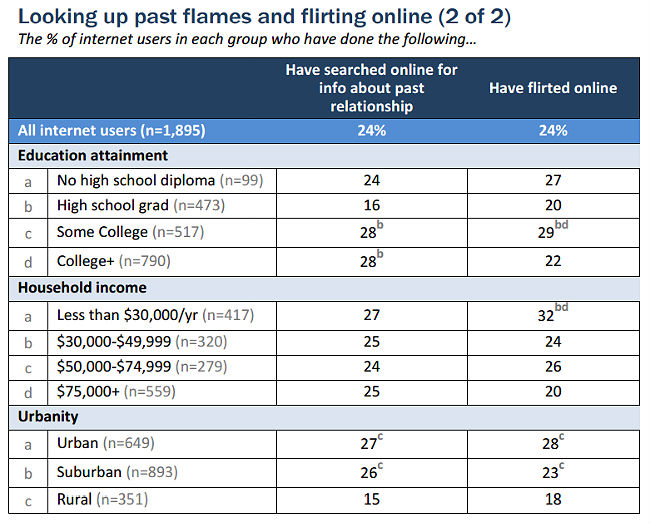 The top-line takeaway of the report is that attitudes toward online dating have improved dramatically in the last few years. Indeed, more people now think online dating prevents people from settling down than think it's for desperate singles who can't cut it offline.