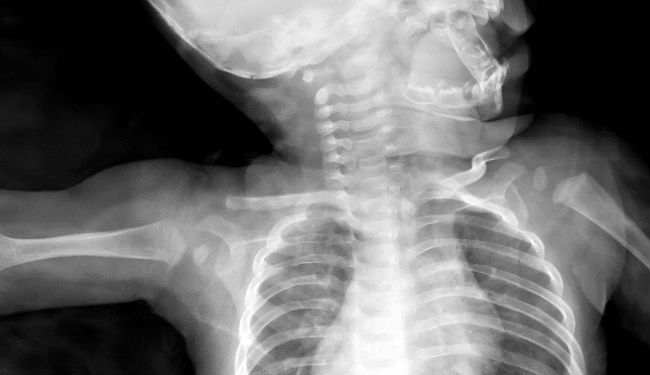 It's hard to contemplate, but it wasn't too long ago that beating, berating, or leaving a child to fend for himself might be considered acceptable behavior. As Cris Beam explains in her new book on the foster care system, To the End of June, the U.S. only began defining the "battered child syndrome" in the early 1960s, thanks to the advent of X-ray technology.
X-rays allowed radiologists to see unexplained bone fractures. Sometimes there were several. One enterprising pediatrician, C. Henry Kempe, surveyed emergency rooms and discovered shocking patterns of non-accidental injuries like burns and brain damage.
These brutal trespasses were secrets closely guarded in all manner of American households, but once the evidence was marshaled before the public there was outcry. So followed a wave of legislation to protect the vulnerable from both neglect and abuse.
Fifty years later, then, we might expect a near eradication of child abuse and neglect. Yet, according to a new report published today by the Institute of Medicine, much of it remains endemic and we still don't know why or how best to stop it. The report's authors call for "swift and effective" action from government and local communities to finally uproot this stubborn problem by conducting new research, creating new partnerships and improving the child welfare system.