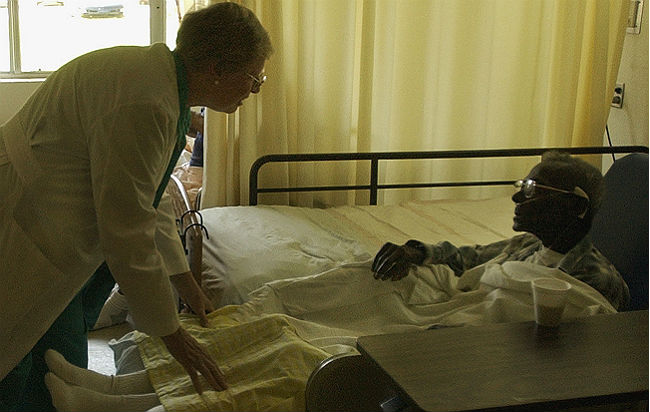 As the sole physician in my large and far-flung family, I am accustomed to receiving phone calls and emails from relatives seeking medical advice or simple confirmation that they and their doctor are making the right health care decisions. This is typical, and a reality to which I know most medical providers can relate. However, the strangest communication of this sort came in the form of an email, from my mother.
                Subject:   Not urgent
                Message:  Does a DNR cover everything?
My parents are not regular email users, so even though this message was labeled as Not urgent, my curiosity about what prompted it was certainly piqued. Despite being in the midst of a booked all-day clinic, the email clearly necessitated a telephone call. My mother had recently moved to Florida and established care with a new primary care doctor. As she was checking out of the office, the nurse—or maybe the receptionist—gave her an advance directive for healthcare and told her that the doctor likes everyone to have the form. There was no conversation between the physician and the patient: My mother.
The possibility that there may one day be value recognized in end-of-life counseling has been resurrected this summer by Senators Mark R. Warner and Johnny Isakson. Their new bill was introduced in August, and goes beyond the previous, similar bill introduced in March by Rep Earl Blumenauer. Both bills, currently in committees, are intended to reimburse medical professionals for the time invested in these end-of-life conversations, develop a public information campaign, and develop quality metrics to measure the effectiveness in delivering the desired medical care.