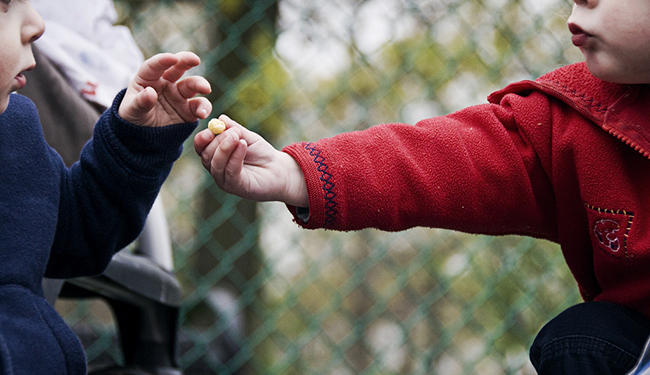 Problem: It's a problem, or a dilemma, as old as time. Let's rehash, quickly. Your classic prisoner's dilemma involves two prisoners being interrogated separately. If both deny committing the crime, they serve a short prison sentence. If both confess, they serve a longer prison sentence. But if one confesses, and the other denies, the confessor walks free and the denier does the longest possible sentence. In this scenario, there's an advantage to cooperating, but a potentially bigger advantage to being selfish, if you're down to take a risk.
In the iterated prisoner's dilemma, two players face the problem repeatedly, and as researchers found last year, one player is able to extort another using something called the zero determinant strategy, which forces unsuspecting opponents into taking the lower payout.
A new study in The Proceedings of the National Academy of Sciences takes the ole prisoner's dilemma one step further, looking at the best strategy to use when the situation plays out in a large, evolving population.
Methodology: To test the effectiveness of different strategies, the researchers imagined an evolving population of players, a situation that represents what happens in nature more than repeated head-to-head competition. "Success" in this study just means receiving any abstract payoff a player could find valuable—and the players who receive higher payoffs get to reproduce more, and pass on their wisdom and sage strategies to the next generation. As in the classic prisoner's dilemma, players could cooperate and create a win-win situation, or defect, and try to secure a bigger advantage for themselves.