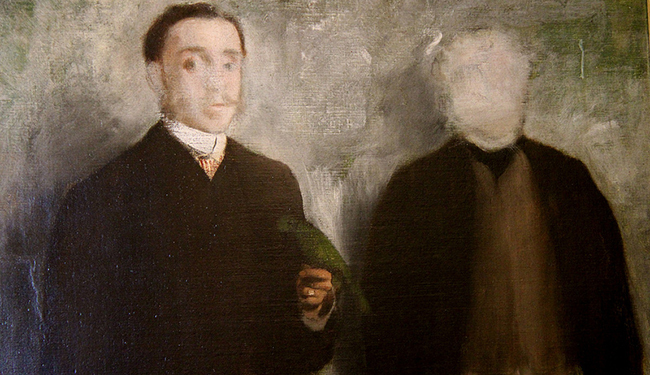 Jacob Hodes lies on the couch watching old reruns on television. It's his roommate Sonny Singh's turn to cook dinner tonight, and their Brooklyn apartment fills with the aroma of Indian food.
As Singh bangs around in the kitchen, Hodes talks about a party he attended recently. "CUNY J-School parties are the worst, I don't recognize anyone," he says.
Then he guffaws and glances back at Singh. "I don't think I could ever miss you on the street, man."
Singh runs his fingers through his long beard. "Yeah, the turban makes it difficult to forget, huh? Unless, of course it was Sikh Day Parade."
There's a knock on the door and Singh lets in a young woman.
"Hey," she says.
Hodes pretends not to notice. He sinks deeper into the couch and keeps his eyes on the television. She walks into the kitchen, unaffected, and chats animatedly with Singh.
Hodes' other roommates come out and embrace the woman. "I think I'm supposed to know who she is," Hodes whispers once she's out of sight. " But I don't recognize her at all."
Prosopagnosia, or "face blindness," the disorder that has plagued Hodes since he was a child, is the inability to recognize faces that should be familiar. Some patients' impairment influences only the recognition of faces; others find their deficit extends to the recognition of other objects such as cars and animals.