How to Fast in Comfort
The simple tricks to atoning for a year of sin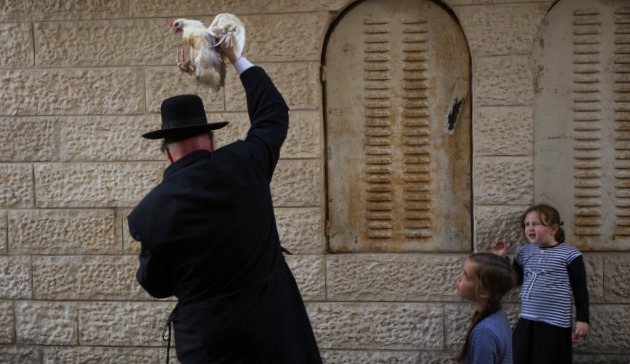 Short of looking at photos of ritualistic sacrifices, what's the best way to prepare for a 25-hour fast?
That's the question I'm being asked today, because from sundown tonight until sundown tomorrow, my Jewish friends will fast for Yom Kippur. Tonight they traditionally gather for a final meal. Many wish one another "Tzom kal," or "Easy fast."
In The Jewish Times today, Mark Beitman recommends avoiding overeating in preparation for the fast–because that will "require your body to use more energy and liquids to break down the extra food." Beitman is similarly on solid ground when he endorses "eating complex carbohydrates, which help your body maintain energy as well as hydration, such as pasta, bread, fruit, rice, vegetables and legumes. The extra fiber will also make you feel fuller longer."
You could look at it like the night before a marathon. Advice columns on that are all over; I feel they're on the cover of Runner's World every month.
More culturally to the point, NPR told us this morning that the "secret to making it through a Yom Kippur fast" might be kreplach–little dumplings sometimes known as Jewish wontons. That sounds reasonable and delicious.
This is also one of those times when you might have an extra glass of water.
As my colleague Derek Thompson pointed out, though–while asking me if I had any thoughts on physiologic strategy in approaching tonight's meal–Yom Kippur is not supposed to be an easy fast. It's about sacrifice and atonement. For purposes of a high holiday or otherwise, if you want to be comfortable, don't fast. It's not good for your body. As an exercise in self control and cultural solidarity, though, it might be good for your soul. So, short of letting yourself die, maybe don't work too hard at depriving yourself of this experience of profound emptiness. Harrowing fast, everyone.