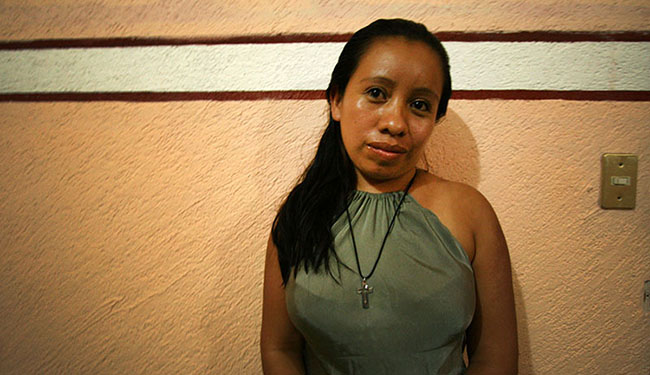 In a bright pink tank top, a black skirt, and three-inch heels, Sandra Villarreal Martinez walked confidently to the front of a small group of women, ages 38 to 55, sitting in plastic chairs on a cement patio. They are all HIV positive.
She offered them a big smile as beads of sweat accumulated on her forehead. "I'm here to talk to you about condoms," she said, holding a small package into the air. "How many of you have used one of these before?" she asked. Some women fanned themselves with their notebooks, gazing into the distance. Some looked to the others for consolation, visibly uncomfortable. Finally, María stuck a lonely hand into the air. "Great," said Sandra. "And do any of you know how to open a condom?"
The group was silent. From the back corner, the sole male attendee stood up. "I can show you how." The women giggled. "First off, no teeth and no scissors," he said, taking the condom out of Sandra's hand. "And remember to check the expiration date." He tore the package open and pulled the condom into the Chiapas sunshine.
It was 10 a.m. on a Tuesday in La Reforma, a small refinery town in the northeastern corner of Chiapas, the southernmost state in Mexico.