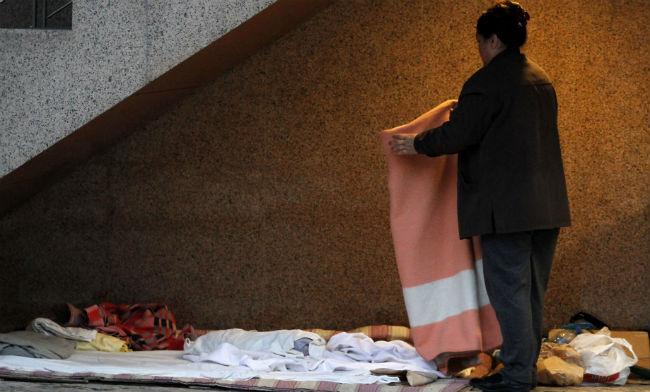 For five years, Alicia O. built a life beneath the rumble of traffic on the Francis Scott Key Bridge, unseen by the window shoppers strolling along M Street in Georgetown.
The Puerto Rico native pitched a tent by the river alongside a cluster of other homeless people whom she would come to regard as a sort of family. They bathed in the river, took turns safeguarding their camp and visited a nearby church to fill their bellies with canned food.
"We were kicking it old school," said Alicia, who asked that her last name not be used to protect her family. "We stuck with each other. We shared."
Still, she was often cold and sick, coughing up blood, struggling with alcoholism, respiratory infections and then-undiagnosed schizophrenia. The doctors at Georgetown University Hospital's emergency room knew the 55-year-old well – both for her friendly disposition and her numerous visits.
Two years ago, a local affiliate of Pathways to Housing stepped in and helped her get a one-bedroom apartment, along with regular medical care and other services. The New York City-based nonprofit uses a model called Housing First that works to get a roof over people's heads while social workers and others identify the underlying causes of their homelessness, often mental illness and substance abuse.