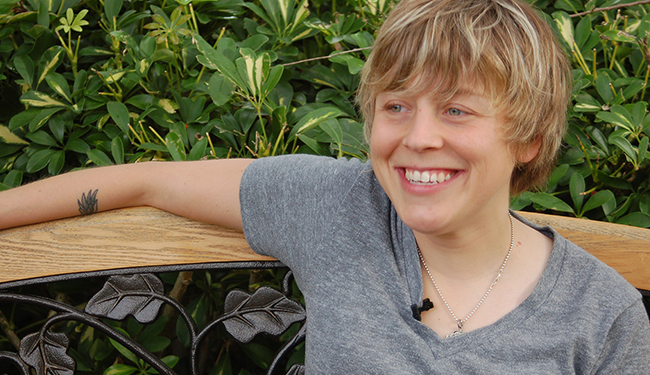 It started out like any other day for Emily Schaller. A good hair day, even. And then, there it was: a single gray hair.
Plucking the hair and others that soon followed was more than just humbling rite of passage for Schaller. On the cusp of turning 30, it meant that she had, for the time being, beat the odds stacked against her since she was diagnosed with cystic fibrosis (CF) as an infant.
"If not dying young means I have a full head of gray, I'll take it," said Schaller.
Schaller, now 31, is among the estimated 30,000 Americans who are living with CF, a fatal genetic disease that gums up the lungs with unusually thick, sticky mucus, leading to serious respiratory infections. The repeated infections cause decreased lung function, lung damage, and, eventually, lung failure. The mucus also clogs the pancreas, so the body cannot properly digest or absorb food, leading to malnutrition.
CF is caused by inheriting a mutated CFTR gene (and the errant protein it produces) from each parent. Normally, the healthy CF gene makes a protein that is found in the cells that line various organs. This protein controls the movement of chloride and sodium (components of salt) in and out of these cells. In people with CF, the protein is defective, causing the salt balance in the body to be disturbed. Because there is too little salt and water on the outside of the cells, the thin layer of mucus that helps keep the lungs free of germs becomes very thick and difficult to move.