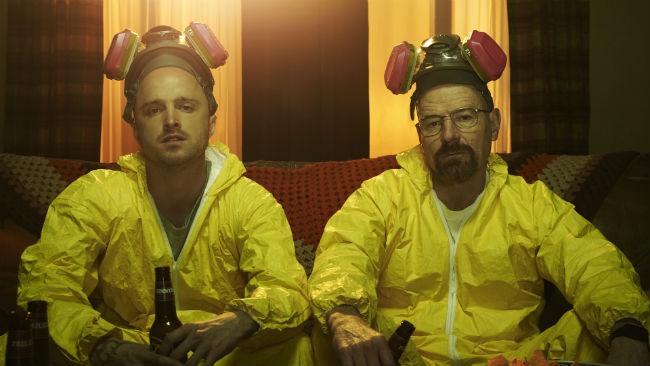 My girlfriend and I watch Breaking Bad with separate groups of people. It's never really been an issue until this last season. The last few weeks she keeps mentioning that I should watch the last episode with her and her friends so that we can share it together. Here's the thing, though: I don't like the group that she watches the show with. I mean, they're all nice, likable people, but they talk through the entire show. I know for a fact that one of them is still doing a Jesse impression. Do I have suck it up and watch the show with them? Is this the dumbest question you've ever gotten?
Couples and their television rituals are a fascinating phenomenon, to me. It's so weird because ideally, you're sitting quietly, engrossed in a screen. Somehow that has become an ideal activity with your partner? I don't know, man. I don't get it. I've heard of couples getting into arguments about skipping ahead on Netflix shows or trying to agree on a show to watch together but this is kind of a new one.
The answer to both of your questions is no. No, this is not the dumbest question I've ever gotten because Breaking Bad is my favorite show, and I will take any and every opportunity to talk about it. I'll try to avoid spoilers but really if you're reading this and you're not caught up, I don't understand your life. Man that last episode, huh? That was crazy, the whole episode, just crazy. I want to see the process for how they got that baby to cry. That was great baby crying.