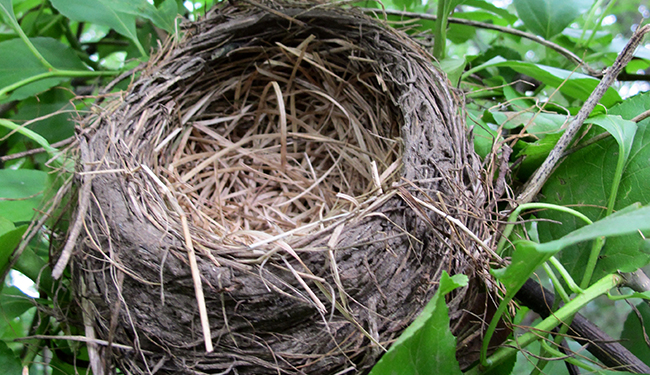 Recent reports of the rise of childlessness are premature. As with fertility dynamics generally, the phenomenon has many parts. The reports may prove true in the long term, or they may not—but it's too soon to tell.
There certainly are substantial numbers of older women without kids. But how many exactly, when did this rise occur, and will they be childless permanently? The statistics being batted about in the news are confusing.
A recent Time cover story based its discussion about increasing childlessness on the fact that we have an all-time low birthrate, and that a 2010 report by the Pew Research Center asserted in its title that "Childlessness [was] Up Among All Women." But both these data points are problematic.
Young people delaying are not childless for the long-term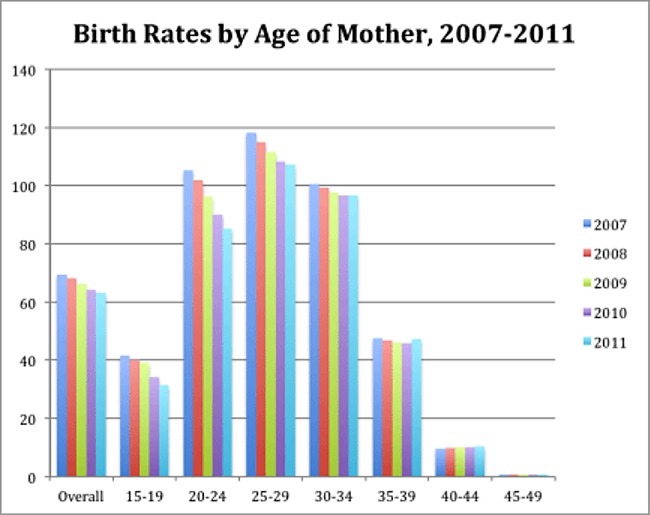 The huge majority of the declines in births since the recession are among women 15 to 24, according to the Centers for Disease Control (CDC). Rates fell 25 percent among women ages 15 to 19, 19 percent among women ages 20 to 24, and 9 percent among women ages 25 to 29 between 2007 and 2011. But there's no reason to assume that these women will not have kids later. 
In a few years, the ripple effect of delay will likely manifest in a sharp rise in births to women in their late 20s and early 30s, with some waiting into their later 30s and 40s, if this set of delayers follows the pattern of those before them, of waiting to finish college, get established in their careers, and then start their families.