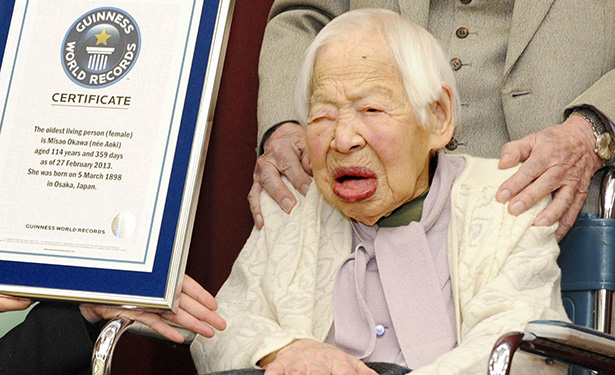 Salustiano Sanchez-Blazquez became the world's oldest man last month, at age 112, the Associated Press reported last week. But the oldest woman is 115. As in most sports, survival statistics are sex segregated to give the weaker sex a chance at being number one — 87 percent of a (Wikipedia's) list of the oldest people since 1955 are women.
There are many causes of women's longevity, some apparently biological (such as their more resilient immune systems) and some more man-made (such as lower rates of accidental, homicidal, or suicidal death). But the overall survival advantage is an outcome of social dynamics.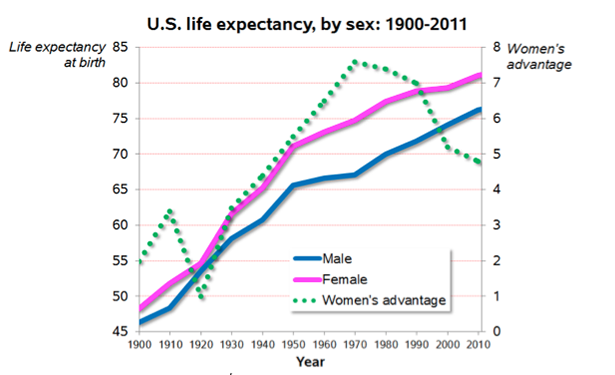 In the United States, women's advantage in life expectancy at birth is just less than five years, but it was almost eight years in the 1970s. Demographers have determined that the major driver of the 20th century trend was smoking (there is a similar pattern in much of Europe).
News reports didn't mention whether Sanchez-Blazquez smoked, but more than 80 percent of American men born in 1901 did by the time they were in their thirties, which accounts for the early deaths of millions of men into the 1970s (in the 1950s Americans consumed about 12 pounds of tobacco per person annually, three times current levels). In contrast, young women's smoking rates never passed 55 percent, and their peak was later, in the 1970s. Since 1965 smoking rates have fallen by more than half, and the gender gap has dropped by more than two-thirds, so women's survival advantage may narrow further.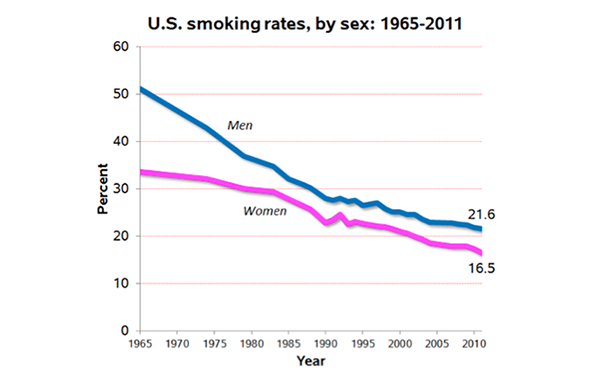 The global advantage
Smoking is a major factor globally, and many countries could be going through what the U.S. did in the last century. The World Health Organization reports that smoking is more common for men than for women in every country except Austria, and in many countries the difference is huge.