Only around one in five people who are diagnosed with pancreatic adenocarcinoma are offered the surgery to try and treat it. Usually by the time we find it, the disease is too advanced to try to remove. Even for those who do undergo the aggressive surgery, there is only a 25 percent chance that they will live five years.
So we're always looking for ways to prevent it. It's pretty well-established that smoking, obesity, and being sedentary increase our risk of pancreatic cancer. The relationship to diet is debated. People with lower levels of lycopene and selenium in their blood, for example, seem to be at higher risk — though we don't have evidence that we should be taking lycopene and selenium supplements. There's a lot of lycopene in fruit, and some studies tell us that eating more fruit and vegetables seems to be good, but that association hasn't held up in every study. Many blame the "Western" diet (high intake of fat and/or meat, particularly smoked or processed meats, refined grains, and sugars and lower intakes of fruits, vegetables, and whole grains) as a risk factor — especially because rates of pancreatic cancer are so, much higher in Western countries than many other parts of the world — though that variable also hasn't held up in prospective studies.
Pancreatic Cancer Rates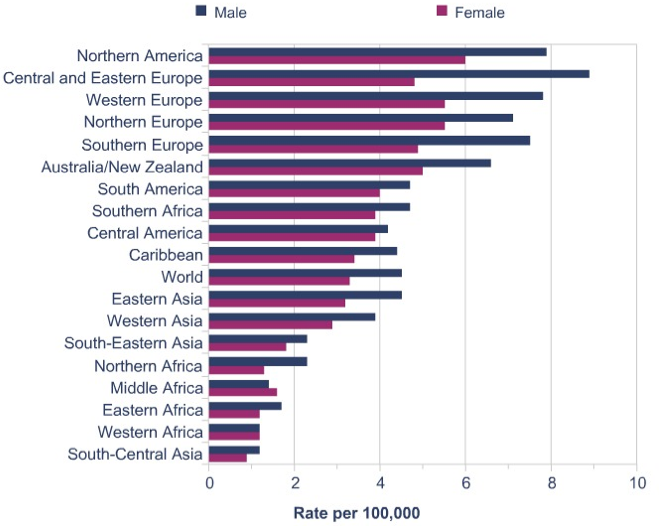 So it's good to see a solid study out this week in the Journal of the National Cancer Institute that says we seem to be on the right track diet-wise.
As you probably know, every five years since 1980 the U.S. government has issued new Dietary Guidelines for Americans. That once included acknowledging the now-infamous 1958 carb-based food pyramid. (But that was the 80s, when carbs were good.)The guidelines since are increasingly based in research and evidence. They'll continue to change as we learn more. They aren't specifically meant to protect us from cancer; just to get us as healthy as possible.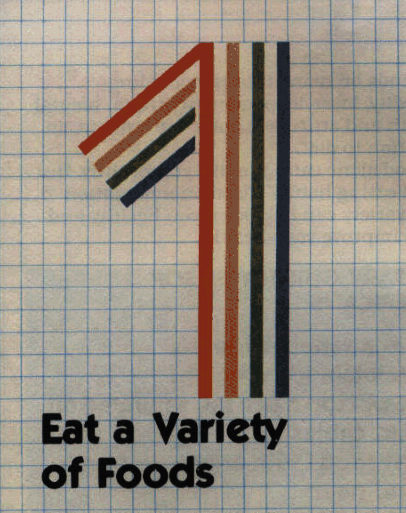 (USDA, 1980)
So Dr. Hannah Arem and a team at the National Institutes of Health wanted to see if we're on the right track. They calculated the Health Eating Indices (HEIs) of 537,218 people based on the guidelines (the 2005 version, which has since been lightly updated, in 2010), and then compared them to pancreatic cancer rates. 2,383 people ended up getting pancreatic cancer, but they were 15 percent less likely to get it if they had the highest HEIs as compared to the lowest. Arem's team controlled for other variables like diabetes and smoking.
According to Arem and colleagues, "[these] findings support the hypothesis that a high-quality diet may also play a role in reducing pancreatic cancer risk."
Health Eating Index scoring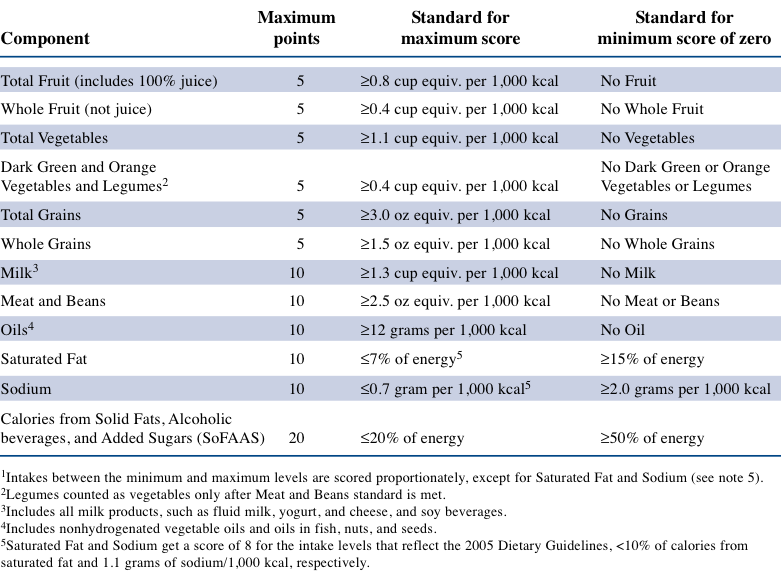 In accompanying commentary, Drs. Rachel Ballard-Barbash and Susan Krebs-Smith of the National Cancer Institute, along with Dr. Marian Neuhouser from the Hutchinson Cancer Research Center, seem on board with the study. They write, in long sentences, "Food based indices such as the HEI may provide a superior and more comprehensive analytic approach to characterizing our complex diets and their association with health outcomes compared with reductionist approaches focused on single foods or isolated nutrients."