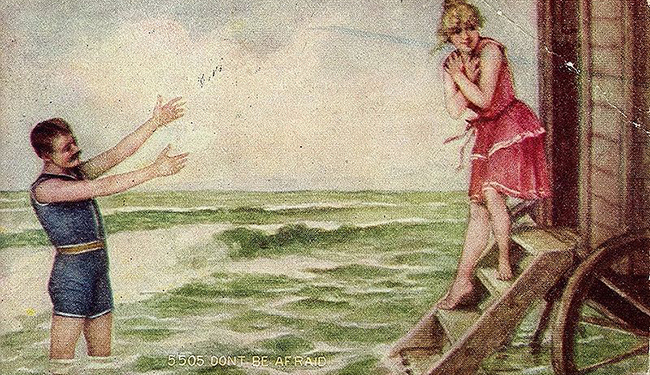 Long before the beach was a theater of bodies stuffed into tiny suits, exposing as much skin as possible to the sun, beach-going was often a strictly medical undertaking. For centuries we looked to the sand and surf as a fully-stocked pharmacy. But first, we had to get over our fear of the sea.
Any 17th-century European pirate could tell you terrifying tales of sea monsters dwelling in the dark waters. A pirate was about as likely to swim in the sea as a pilot is to jump out of his plane.
"In the Judeo-Christian biblical tradition, the boiling sea is where great awful beasts come from," says Dr. Robert Ritchie a senior research associate at the Huntington Library in San Marino, California, who is researching a book on the history of beach-going and seaside resorts. "The fear of the sea has biblical origins with the great flood destroying all creatures. As it retreats, it rips away the land leaving all kinds of detritus behind."
In fact, no one thought of the sea as a particularly friendly place. And, as the gateway to the sea, the beach wasn't so appealing either. In modern Europe, only peasants sought refuge from the heat in the cool seawater. And so the beach remained mostly empty until the English looked around and began to consider the medicinal potential of their chilly national shoreline.