Study: People May Naturally Be Lovers or Haters
A personality trait called "dispositional attitude" can predict whether people will like or dislike something new.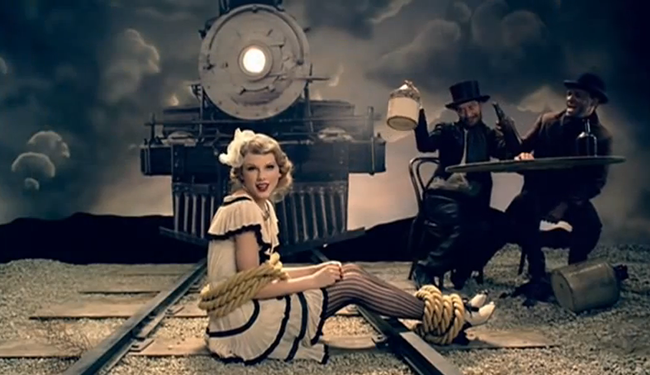 Problem: People like things, and they don't like other things. A study published in the Journal of Personality and Social Psychology aims to explain the difference between lovers and haters by examining whether people are just innately predisposed to dislike or like things, depending on their personalities.
Methodology: Researchers determined people's "dispositional attitudes," or their tendencies to like or dislike things by…just asking them if they liked things. All kinds of things. Things like "bottled water,"  "curtains," "mullets," and "extinction."
Okay, it was a little more complicated than that. Things that were more or less universally regarded as extremely positive or extremely negative were eliminated, and the researchers used people's scores from the remaining 100 things to establish their baseline tendency toward liking or disliking. They eventually pared the questionnaire down to 16 items that can be used to test someone's dispositional attitude.
Other experiments tested not only participants' dispositional attitudes but also whether they generally felt positive or negative emotions. They were then asked to report their feelings on a new product (a microwave) after reading three positive reviews and three negative reviews.
Results: The lovers loved and the haters hated, as they are wont to do. A positive dispositional attitude was associated with higher openness and curiosity, and feeling more positive emotions (the things they liked were making them happy I guess) and a negative one was associated with negative emotions. What's more, people's general tendency to like things or not like things was a pretty good predictor of whether they would like something new, in this case, the microwave.
Implications: If you're cranky and you hate everything and everyone, chances are, if presented with a mystery item, you won't like it.  If you are infectiously, virally happy, if you are a meme of happiness and liking things, you'll probably like any new thing you come across, too. And in your heart of hearts, you already know which one you are.
---
The study, Attitudes without Objects: Evidence for a Dispositional Attitude, its Measurement, and its Consequences, appeared in the Journal of Personality and Social Psychology.