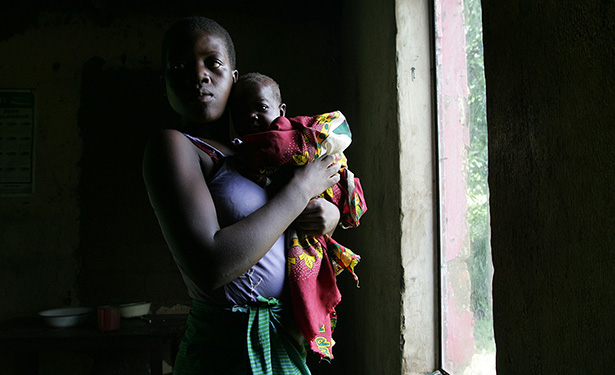 The State of Mississippi holds the dubious distinction of having the highest rate of teenage births in the United States (55 per 1,000 births compared to a national average of 34 per 1,000).  Its most recent effort to curb these numbers is a controversial bill that requires the collection of umbilical cord blood for paternity testing in situations legislators say show red flags for abuse. This is supposed to discourage men from getting teen girls pregnant in the first place. But in a state known for abstinence-only, condom-free sex education, it's unclear if this will help.
Meanwhile, in Malawi, the teenage birth rate is much higher still, 177 per 1,000 births. That rate is especially sobering given that many of these teenagers are having sex with adults. And one in ten Malawian adults is HIV positive.
A 2010 study in Malawi, supported by the Bill and Melinda Gates Foundation, shows a promising tactic to combat teen pregnancy and the risk of STIs. In this study, conditional cash transfers successfully reduced sexual activity amongst teenagers. In other words, teenage girls in Malawi stopped having sex in exchange for money.
This approach sounds troubling on its face. Surely teenagers should be making healthy decisions without being paid to do so? But paying people has been proven to be a successful method of encouraging positive behavior.