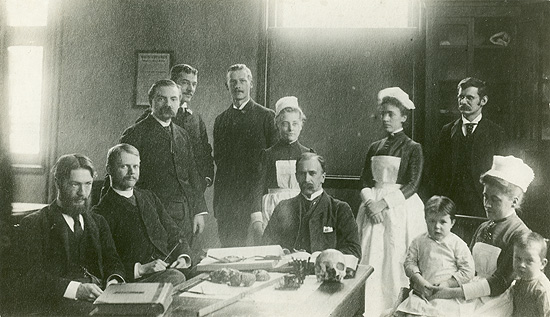 This month and next, almost 20,000 U.S. students will be reporting for their first day of medical school. Guiding them through this process are almost 150,00 faculty members, many holding MD or PhD degrees, often boasting decades of experience in patient care, research, and teaching. At this time it's worth remembering, though, that our most important medical educators never went to medical or nursing school. 
They are patients, the people for whom medical students are learning to care. As the great medical educator William Osler once said, medical education at its best "begins with the patient, continues with the patient, and ends with the patient." In other words, no matter how knowledgeable and skilled our medical school faculty members, medical education centers less on what the teachers seek to teach than on what patients need future physicians to learn. As in warfare no battle plan ever survives initial contact with the enemy, so in medical education no educational blueprint supersedes contact with the patient.
Tyler was a top-notch third-year medical student, beginning his first clinical rotation. At his orientation session, he was told that he would be assigned patients to see and work up prior to his attending physician. He would interview them, examine them, look up their test results, write a note in their chart, and then present them to the attending physician, making recommendations for further diagnostic evaluation and treatment. Once he actually arrived at the hospital, however, he found things to be quite different. No one assigned him patients. His attending physicians were usually too busy to review his notes and listen to his presentations. In almost every case, the diagnosis was already known and the treatment plan had already been formulated before he arrived on the scene.