Measles Outbreak Traced to Church Critical of Vaccines
The church is linked to televangelist Kenneth Copeland, who has questioned the safety of vaccines on his show.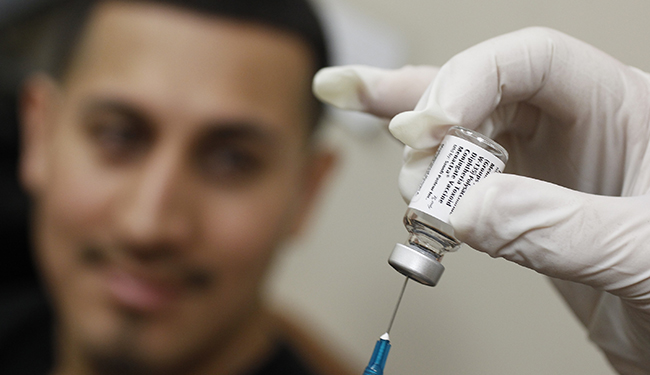 Officially, measles has been eradicated in the Western Hemisphere. But even so, 25 people in Texas have caught the virus. And most of them go to a church associated with a preacher who has been critical of vaccines.
A visitor to the Eagle Mountain International Church who had recently been traveling brought measles back with him. Eagle Mountain is part of Kenneth Copeland Ministries—Copeland is a televangelist who has disparaged vaccines on his show (the segment starts around 20:10), saying things like, "You're not putting Hepatitis B in an infant. That's crazy, man. That is a shot for sexually transmitted disease... You don't take the word of the guy that's trying to give the shot about what's good and what isn't."
Many of the Eagle Mountain parishioners who came down with the disease had never been vaccinated, USA Today reported.
The church has since held immunization clinics, and in a statement released on Aug. 15, senior pastor and Copeland's daughter Terri Pearsons said:
"Some people think I am against immunizations, but that is not true. Vaccinations help cut the mortality rate enormously. I believe it is wrong to be against vaccinations. The concerns we have had are primarily with very young children who have family history of autism and with bundling too many immunizations at one time."
The church's website offers the following recommendation for those with medical conditions:
"First seek the wisdom of God, His Word, and appropriate medical attention from a professional that you know and trust. Apply wisdom and discernment in carrying out their recommendations for treatment. This would include:  vaccinations, immunizations, surgeries, prescriptions, or any other medical procedures."