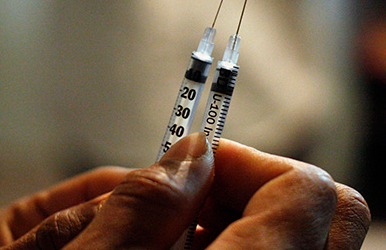 Every news story about Alex Rodriguez and his alleged use of testosterone and human growth hormone pains me.  It's not because I am an A-Rod fan, if there are any of those left. The overplayed A-Rod saga stings because it drags through the mud the drugs that gave me my family.
The day I was told I had significant fertility issues, I noticed a small but foreboding change in my doctor's office. The bowl of peanut-butter cups that usually sat in the middle of his conference table had been replaced with a box of Kleenex. The swap was thoughtful, but it didn't matter. Five minutes later, I was beyond the comfort of either chocolate or tissues.
My high levels of a hormone called follicle-stimulating hormone (FSH) indicated poor egg quality. Even though I was 30, I only had as many good eggs left as a typical 40-year-old woman. As a result, the doctor estimated my chances of naturally conceiving a baby to be just 5 percent. It doesn't take a sports fan to know a stat like that isn't good. Furthermore, the doctor explained that improving egg quality is a difficult, if not impossible, thing to do. "Once an egg is bad, it's bad," he said.
Even after this devastating news, my husband and I decided to keep moving forward with our dream of building a family. We considered our options and then sought out a reproductive endocrinologist who specialized in helping women with depleted ovarian reserve (the fancy medical term for bad eggs).