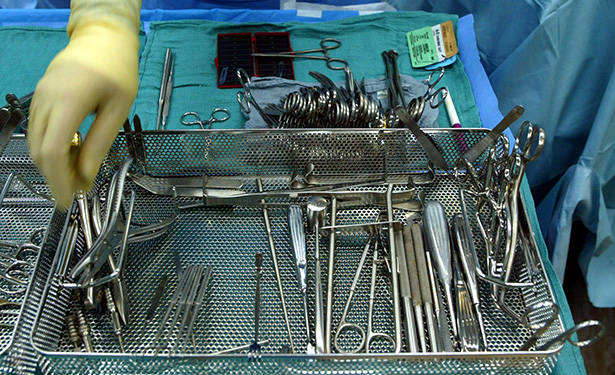 Before 1971, if you had breast cancer, chances are you'd have to get your breast cut off. Surgeons had been taught one thing: radical surgery saves lives. It was Bernard Fisher who changed their minds,  getting reluctant breast surgeons to enter their cancer patients into clinical trials that tested less aggressive surgery against the Halsted radical mastectomy.   Thanks to these clinical trials, probably hundreds of thousands of women with breast cancer have avoided disfiguring surgery.
Although his career was not without controversy, Fisher's contributions should not be forgotten.  He turns 95 this month.
The treatment of breast cancer with radical surgery extended back to the work of William S. Halsted, the revered late 19th-century Johns Hopkins University surgeon who, popularized the radical mastectomy, which involved removing not only the cancerous breast but also the underarm lymph nodes and the chest wall muscles on the side of the cancer. 
Halsted's operation was based on the best science of the day—the notion that breast cancer spread slowly and only entered the bloodstream late in its course. Hence, doing a large, local operation was the best way to try to remove all of the cancer in the body. The problem was that the radical mastectomy did terrible damage, leaving women with huge holes on their chest walls.  Without their lymph nodes, they developed massively swollen arms, a condition known as lymphedema.