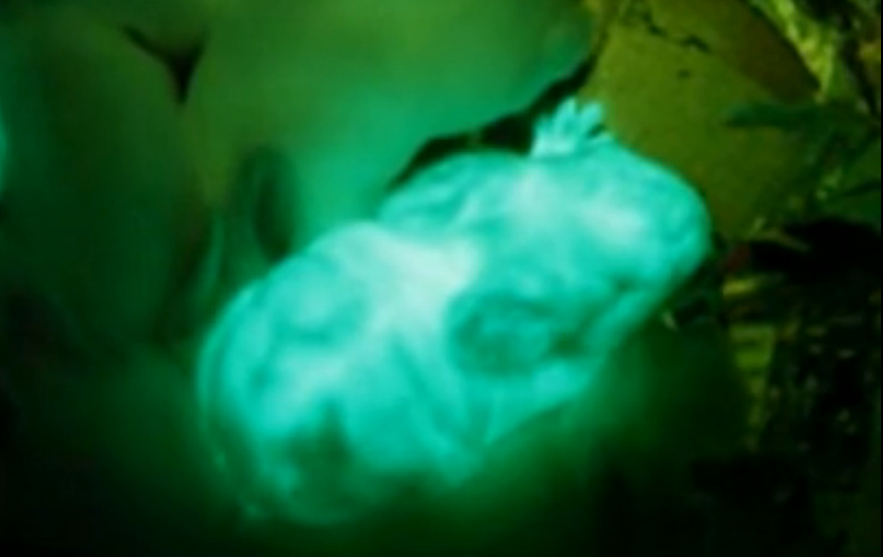 The transgenic bunnies were born last week. They are expected to live long, productive rabbit lives. They are not evil; they just glow bright green under a black light. They do not portend apocalypse, but rather a potential for great good.
The road to their creation began years ago. Dr. Stefan Moisyadi works with transposing DNA vectors at the University of Hawaii School of Medicine, where glowing mice were created in the 1980s. Now he's at the head of the rabbit project—though this time the birth took place in Istanbul, as part of a collaboration with Turkish researchers.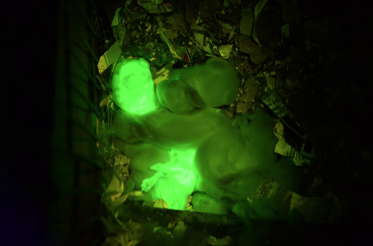 (University of Hawaii)
---
The idea is that scientists inject genetic material into rabbit embryos, and they want to see that it becomes a part of their genetic makeup. The glowing green is not an end in itself, but a marker that their technique is working. The protein that creates the glow comes from jellyfish DNA (which was injected into the rabbit embryo).
Moisyadi told Hawaii local news channel KHON, "These rabbits are like a light bulb glowing, like an LED light all over their body. And on top of it, their fur is beginning to grow and the greenness is shining right through their fur. It's so intense."
Light bulb, LED light—the opportunities for creative imagery are numerous. It's like an overflowing bin of potential words.