15-Ton Glob of Fat Removed From London Sewer
They call them "fatbergs," and we can use them for good.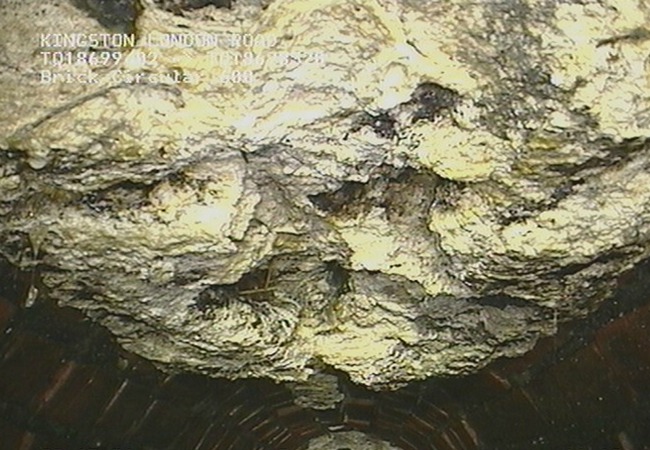 Thames Water officials took to BBC today to announce that they successfully "removed 15 tons of fat and debris all congealed in one massive lump in a Thames sewer."
They call these things fatbergs. This one, the size of a bus, was the biggest on record in the city.
"We worked on it for three weeks solidly, overnight," spokesman Simon Evans continued, "Using a jetting technique that breaks the fat content into smaller lumps and then is sucked out into the back of a tanker."
When these fatbergs lodge in sewer drains, time is of the essence.
Thames Water is also taking this opportunity to spread the important message that this recurring problem, caused by "people misusing sewers," is costing the city many thousands of pounds. "Bin it, don't block it."
Since not everyone will bin it, though, Thames Water is also working on a project to turn the fat harvested from these sewers into electricity by burning it. They employ fatberg shovelers across the city who will feed it into a power station at Beckton in east London, which they estimate can produce enough renewable energy for 39,000 homes.
This problem/opportunity is not unique to London. It can happen wherever bacon grease is sinked. How big are the fatbergs under your neighborhood? Do they have names?