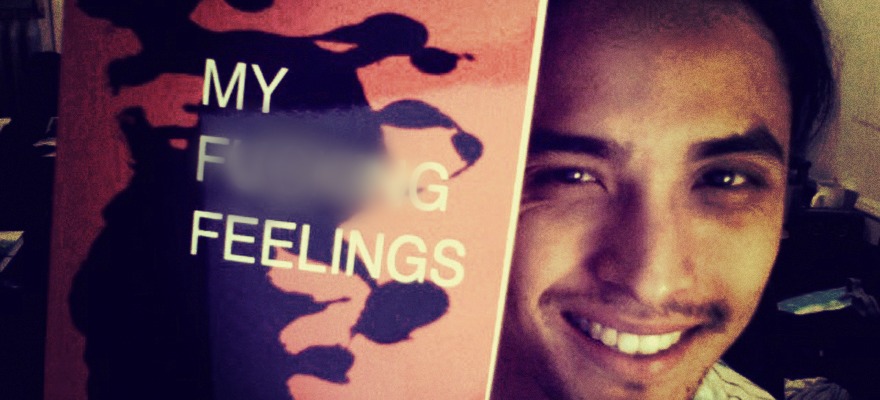 Charlene Corpus, a 35 year-old San Diego sales analyst, likes running errands wearing a grey hoodie emblazoned with the words "The Angry Therapist" in bright orange Helvetica.
"I like your sweatshirt. What's The Angry Therapist?" a bank teller once asked her.
"He's my therapist."
The back of the sweatshirt, reads, in the same bold orange lettering: "Dream big. Listen more. Talk less. Eat clean. Get strong. Forgive often. Love hard. Live well."
That blend of common sense, positivity platitudes and new-age wellness trends hardly sounds angry, but the title of the blog isn't meant so much to connote its content so much as it is to provoke, and attract a young, Internet-savvy generation to psychotherapy.
The Angry Therapist is John Kim a 40-year-old Korean-American Los Angeleno who bills himself as the world's first licensed Marriage Family Therapist with a "public" practice treating patients through a "growing online community." He believes he is the first ever licensed therapist to build his entire client base from patients he first met on the Internet.
The site effectively harnesses the zeitgeist of internet culture – with its memes and hashtags and its oversharing – and pairs it with a variety of classic psychological approaches (cognitive behavior therapy, dialectical behavior therapy, psychodynamic, etc), to bring psychotherapy to the millennial masses. There are plans in the works for iPhone apps and themed community chat groups (e.g. one for twentysomethings, thirtysomethings, a divorce group, a nutrition group, etc).