At the beginning of last week, Texas state Senator Wendy Davis had 1,200 followers on Twitter. Now she has 125,000. The newly minted heroine, who got her political start protesting expansion of a local zoo, stole the hearts and minds of pro-choice and generally-pro-standing-for-things people everywhere when she filibustered the state senate to prevent a vote that would ban abortions after 20 weeks of pregnancy.
Governor Rick Perry immediately ordered the senate back into another special session, though, so Davis may be in for another talk-standing marathon. That is, if the Texas Democrats don't flee the state to prevent quorum at the next session ... which is another real thing that elected officials sometimes do and could influence the laws that govern our reproductive systems and lives.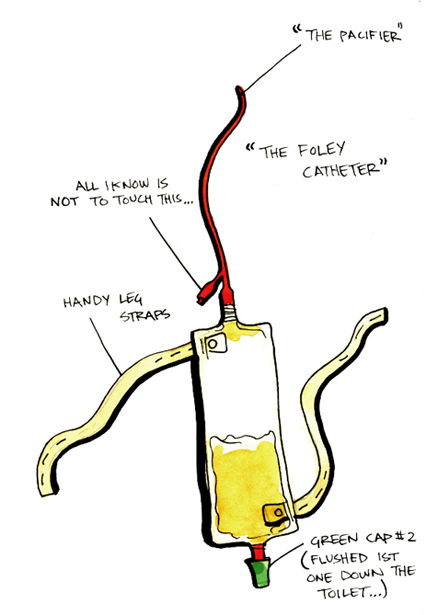 One patient's rendering of a Foley catheter (geener/flickr)
---
Davis, who does not generally support abortion herself but does oppose this legislation, held the senate floor for 10 hours and 45 minutes. During that time, she was not allowed to sit, lean, or step foot out of the room, lest she implicitly yield the floor. In deference to said decorum, a colleague disclosed to the Fort Worth Star-Telegram, Davis was "outfitted with a catheter."