Welcome, Thin Mint Coffee
The gender dynamics of non-dairy creamer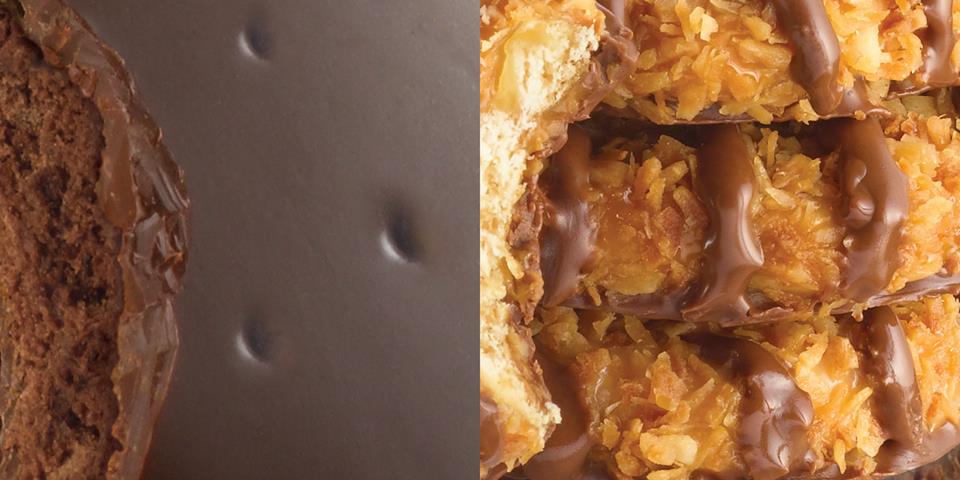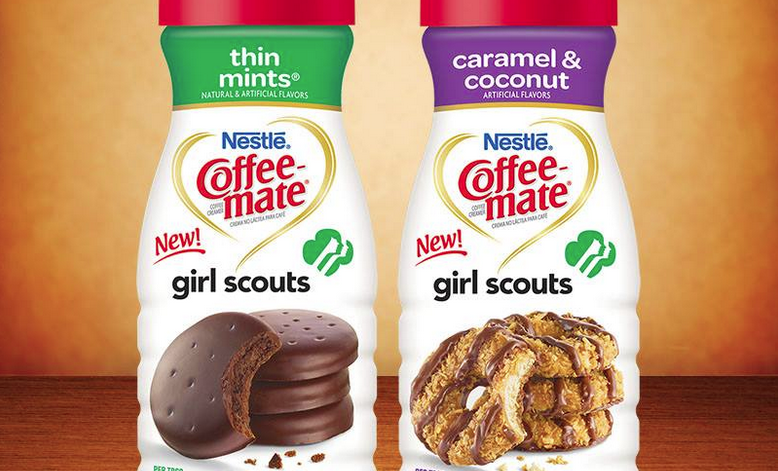 Coming soon from Nestle: Coffee-mate in "Girl Scouts flavors." Good?
While Boy Scouts flirts with cultural obscurity, Girl Scouts is partnering with a multinational food distributor to put cookie juice in our coffee. They are even winning hearts and minds by pledging to use sustainable palm oil in their cookies -- to help protect the rain forests -- beginning this "2012-2013 cookie season."
Non-dairy creamer is one of the few edible things you can buy in bulk at office supply stores, next to giant bins of cheese balls. In the 1940s, post-war, non-refrigerated dairy was the dream. Dreams change, though.
Still there's reason to celebrate the newly branded and flavored vegetable-oil-condensed-milk-protein. Girl Scouts was started 101 years ago, the first member being Margaret "Daisy Doots" Gordon of Savannah, Georgia. Today there are 3.2 million members in "more than 92" countries, and the organization has been progressive in supporting women's issues and LGBT communities. At this rate in another 101 years it will be an interplanetary cookie conglomerate that turns billions of its sustainably-earned dollars into support for the prosperity of pangendered youth.
There's the old concern about the girl-cookie association enforcing women-in-the-kitchen gender stereotypes, but turning food into profit actually subverts that and lets Girl Scouts control the fate of their organization, while the men are bowing to faith-based-organization sponsors who demand exclusion of gay leaders. So yeah, cookie coffee.