Since its unpretentious invention in 1920 by Johnson & Johnson in New Brunswick, New Jersey, the Band-Aid was long manufactured in a single color: a soft pink. In a 1955 TV commercial, the company showed one on the hand of a Caucasian woman: "Neat, flesh-colored, almost invisible," a voice-over said.
Orundu Johnson, a 66-year-old African American woman living in Harlem, remembers. "The bandages would say flesh color, and I'd explain to my kids, 'Well, that's not your flesh.'
The irony of African-Americans sticking pink patches on their darker flesh did not go unnoticed by the black liberation movement either. In White Is, a militant cartoon book published in 1969 at the initiative of Harlem-based activist Preston Wilcox, a drawing depicted a young man in Black Panther garb with eyes rolled upwards, fixated at the protuberant white adhesive bandage on his forehead. The caption read: "White is a flesh colored band-aid."
Johnson & Johnson, the market leader, estimates that it has sold more than 100 billion Band-Aids worldwide. As of 2011, the multinational claimed 62 percent of the adhesive bandage sales in the United States. While there are now clear Band-Aids, it is still to the chagrin of Orundu Johnson that none of the dozens of designs, from the standard beige to the model embellished with Muppet characters, are made to blend with African-American skin.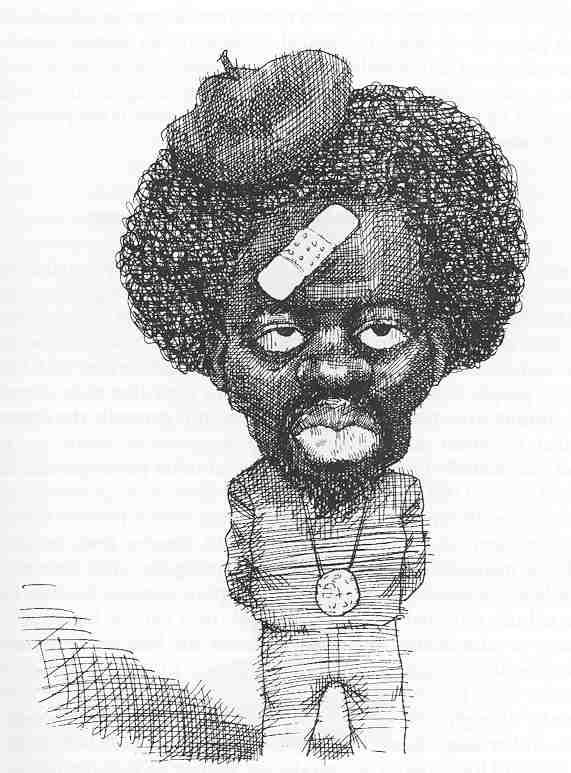 Grove Press
The persistent market gap for black bandages doesn't surprise marketing consultant Pepper Miller. In recent years, the African-American population has become a driving force in the U.S. market at large, increasing at a faster pace than that of the rest of the country and projected to represent a market share worth $1.1 trillion by 2015, according to Nielsen. That was not always so, though. Cosmetics giants such as Cover Girl and Estee Lauder only began offering makeup lines for dark-skinned women in the 1980s.