Study: Reading in Print, Versus on a Computer or Kindle, Doesn't Change Comprehension
Readers scored the same on comprehension tests regardless of the medium.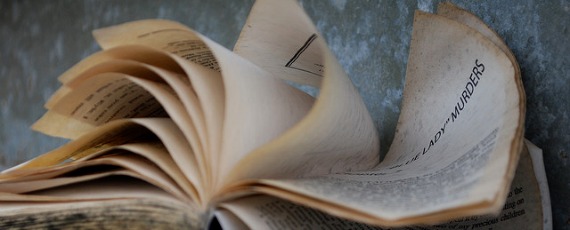 runzwthscissors28/Flickr
PROBLEM: Does the medium inform what we take away from writing? Are e-readers making us stupid?
METHODOLOGY: Sara Margolin and colleagues at SUNY Brockport gave 90 college students a critical reading test consisting of five fiction and five non-fiction passages, each followed by a short set of multiple-choice questions. The passages were presented on either printed paper, a 6-inch Kindle screen (the version meant to imitate text on paper), or a computer monitor.
The students were allowed to spend as much time on the passages, which were all at a high school reading level and about 500 words in length, as they liked, but they weren't allowed to consult back once they began each question set. The questions required the students to extrapolate and draw conclusions from what they had read, instead of just quizzing them on their recall. 
RESULTS: Overall accuracy, at about 75 percent, was consistent regardless of whether the students read the passages on paper or a screen.
The students also reported on their reading behaviors (i.e. following along with a finger, highlighting text, and taking notes), and the only observed difference was that participants skipped around less when reading on the Kindle than on paper. This had no observable impact on comprehension.
IMPLICATIONS: Hard copy purists might continue to insist that there are drawbacks to digital reading, especially when it comes to longer texts. An informal study with a sample size of one, for example, concludes that trying to tackle Infinite Jest on a Nook just sets you up for failure. But ability to flip back and forth, leave Post-its, and throw your book across the room in frustration aside,  there doesn't seem to be anything about the text itself that's getting absorbed less when it's presented on a screen instead of on paper. With e-books becoming increasingly common in classrooms, it's good to know that students can do just as well (or, depending on we interpret that 75 percent figure, not well) with virtual reading material.
---
The full study, "E-readers, Computer Screens, or Paper: Does Reading Comprehension Change Across Media Platforms?" is published in the journal Applied Cognitive Psychology.