Study: Identifying Suicide Risk Factors
People with depression are at a 32 times increased risk, while social factors are more closely associated with suicide in men than in women.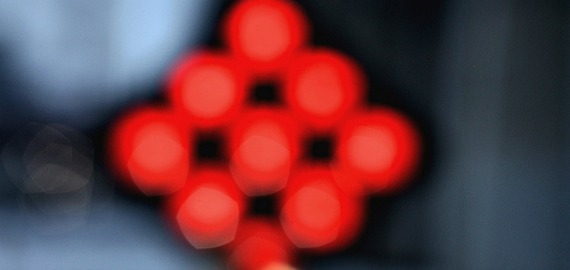 Phil Roeder/Flickr
PROBLEM: While there are recognized factors that put some people more at risk of suicide than others, it's extremely difficult to predict who will end up taking their own life. Over one million people do each year. Knowing specifically as possible what to look out for -- and in whom -- can help us concentrate prevention efforts.
METHODOLOGY: Researchers at Lund University in Sweden and Stanford University collaborated on a population-wide study of over seven million Swedish adults, through the use of census data, out- and in-patient registries, and the national death registry. Between the years of 2001 and 2008, 8,721 members of the cohort committed suicide.
RESULTS: Depression was the highest overall factor associated with suicide, representing a 32-fold increased risk, and suicide was most common within 13 weeks of a first diagnosis. In fact, the chances of committing suicide were highest for those with any psychiatric diagnosis. For the entire population, having a poor social network -- for example, being divorced or unmarried -- increased the risk of suicide, albeit to a much lesser extent, as well. 
After accounting for all other variables, men were nearly three times as likely as women to commit suicide, and there were striking differences in risk factors between genders. Being young, single, and having a low level of education put men at a higher risk of suicide than women, while mental illness was a stronger risk factor for women than for men. Among social risk factors for suicide, women were most impacted by unemployment; for men, it was being single.
Physical ailments, too, heightened risk of suicide. Risk was increased between 1.4 to 2.1 times for people with chronic obstructive pulmonary disease, cancer, spine disorders, asthma, and stroke.
IMPLICATIONS: This is one of the largest population-wide studies to look at a large spectrum of suicide risk factors. Perhaps unsurprisingly, given the association between physical and mental illness and suicide, those who committed suicide sought out health-care more frequently than the general population. Approximately half of the people studied -- 57 percent of the women and 45 percent of the men -- had visited a doctor within three months of committing suicide; 29.5 percent of women and 21.7 percent of men had visited a doctor as recently as two weeks prior.
---
The full study, "Sociodemographic, psychiatric and somatic risk factors for suicide: a Swedish national cohort study," is published in the journal Psychological Medicine.