'Rise of the Colored Empires'
White babies are no longer the majority in the U.S.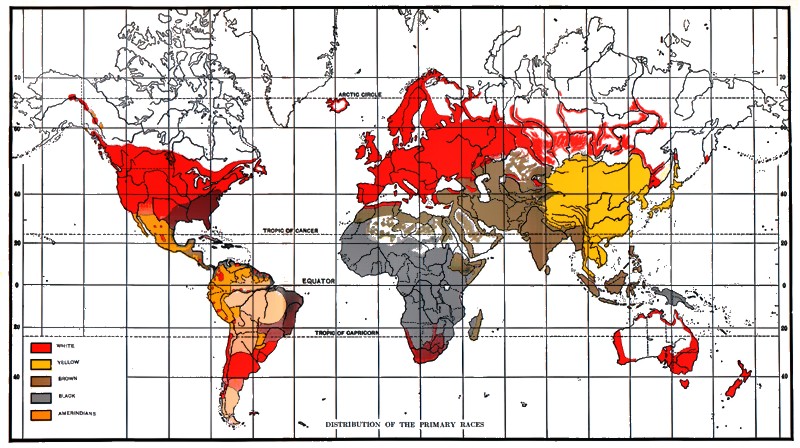 "Have you read The Rise of the Colored Empires by this man Goddard? ... Well, it's a fine book, and everybody ought to read it. The idea is if we don't look out the white race will be -- will be utterly submerged. It's all scientific stuff; it's been proved."
That's Tom Buchanan, a character from Baz Luhrmann's 2013 blockbuster The Great Gatsby. The movie is based on a fine book by this man Fitzgerald. Even in 1925, when it was originally published, painting someone as a white supremacist was effective rhetorical character assassination. Paranoid antagonistic posturing aside, there was prescience in the "proved" numeric analysis. Just-released census estimates say that by approximately 2043, the white majority in the United States will indeed be no longer.
For the first time in more than 100 years, white deaths in the U.S. over the past year exceeded white births. At the same time, earlier than predicted, the majority of births were to black, Hispanic, and Asian mothers. William H. Frey of the Brookings Institution told this morning's New York Times, "These new census estimates are an early signal alerting us to the impending decline in the white population that will characterize most of the 21st century."
As Hua Hsu wrote for our magazine in 2009's "The End of White America," Fitzgerald's mention of the book by "this man Goddard" was a thinly veiled nod to eugenecist Lothrop Stoddard's The Rising Tide of Color Against White World-Supremacy, which had been published in 1920. The book included a series of foldout maps like the one above, warning that "colored migration is a universal peril, menacing every part of the white world."
Not everyone's identity is as tied to precariously elite social station as is that of the Buchanans. Still at this turning point in statistic history, a good time to revisit Hsu's theses: "What will it mean to be white when whiteness is no longer the norm? And will a post-white America be less racially divided, or more so?"