How to Address the Masturbating Child
A cautionary tale of parental neuroses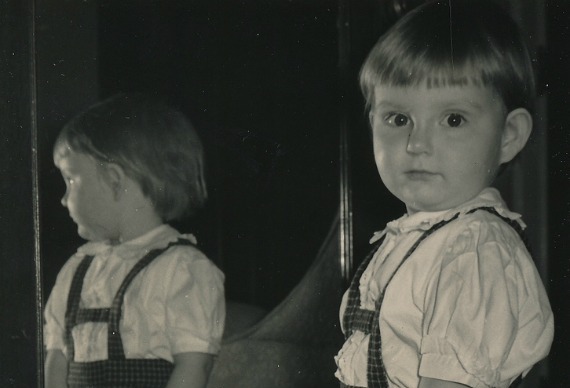 GallivantingGirl/Flickr
Perspective is the rarest commodity in parenting. We tend to fool ourselves into thinking that our worries are the right worries. The things they worried about in the past: those things were silly! We now know what really matters -- and we have peer-reviewed proof. It turns out that for a very long time, parents have told themselves that this new worrying thing is the thing that really matters -- and like us, they have thought that the science backed them up too.
We almost never look back at what parents of the past freaked out about. But we should. It's only by looking back that we can gain some humility about our own anxieties. We should remember, for example, that a century ago, at the dawn of the new scientific age of child-rearing, the gravest threat to the future of American children was the existence of their own genitals.
The specter of masturbation had long haunted the authorities. For centuries, it had been linked to mental illness at worst and a sort of general dissipation at best. (It was draining, you see.) In 1760, the Swiss physician Samuel Auguste Tissot wrote the founding text of masturbation anxiety, the sky-is-falling opus L'Onanisme, in which self-stimulation leads inexorably to physical decrepitude. (This is scarcely an exaggeration.)
But at the turn of the twentieth century, this anxiety is expressed not in the faux-medical language of Tissot and his followers but in the new scientific language of child-rearing. Imagine opening up your modern parenting book by Harvey Karp or your T. Berry Brazelton and reading that your baby touching himself, however idly, threatened his entire future.
That's what naive mothers, paging through the 1914 edition of Infant Care, the U.S. Children's Bureau's hugely popular new childrearing brochure, learned: their precious, innocent infants would be "wrecked for life" by masturbation.
The consequences were no less severe with age. The child psychologist Stanley Hall, in his seminal writings on adolescence, called masturbation "a dangerous malady," but that hardly captures the strength of his feelings. He thought it corrupted the character and ruined the body: an adolescent boy might have his pleasure but he was risking nothing less than the rest of his life.
What's surprising is that the experts feared masturbation in infancy no less than masturbation in adolescence. And both were attacked without mercy. The attitude toward masturbation mirrored the attitude toward thumb-sucking (ruinous, debauched). But thumb-sucking was at least visible. For parents and experts in mortal fear of masturbation, almost any seemingly innocent activity might be a disguise for self-stimulation. Or it might awaken a desire for it. In the 1910s and 20s, as the writer Christina Hardyment has observed, "sliding down banisters, persistent tree-climbing, and dangling astride daddy's legs were discouraged. Back-buttoned pajamas were recommended." If nothing ever touched the pelvic region, the child might simply never notice anything was there. The goal, apparently, was to have a child retire on his or her wedding night, disrobe -- and find that his body had somehow sprouted genitals.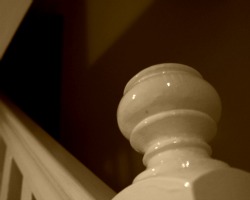 dougbelshaw/Flickr
But success required ceaseless vigilance. Tree-climbing might be acceptable, but persistent tree-climbing was cause for concern. "The habit of masturbation may start accidentally from the sensations that a child gets when riding on someone's foot or on a cane or when drawers are tight enough to rub," according to the 1931 edition of The Child from One to Six, another Children's Bureau publication. "Such things should be avoided."
The list of things to be avoided was long. A German pediatrician's turn-of-the-century opus on the subject discouraged long walks and long periods of sitting. It wasn't clear what was left for a child to do. (Aside from setting an egg timer.) For seemingly incurable cases, "a canvas vest with a metal cup over the genitals" was recommended. Other pediatricians recommended small bells, attached to a child's hands during the night, to warn parents of any untoward hand movements.
You can see how the still-nascent disciplines of child psychology and pediatrics pounce on the problem of masturbation. As the sociologist Steven Ward has noted, by establishing masturbation as a deeply worrying, deeply important problem, psychologists established themselves as an indispensible authority. (The medical historian Jonathan Gillis has made a similar argument about thumb-sucking and pediatricians.) Ultimately, the masturbation madness might not have been very helpful for the parents or the children involved, but it was very useful for the psychologists.
The 1920s were the height of behaviorism in child psychology: the belief that children can be taught to do, or not to do, pretty much anything. Many psychologists, including the infamous behaviorist John Watson, argued that masturbation and thumb-sucking were habits that could be untaught, and moreover, that they were so malignant they were worth preventing at all costs -- even if the cost was the child not being able to move. Infants had their nightgowns pinned to their cribs. Their elbows were strapped to splints (to prevent wayward arm-bending), or their knees were strapped together (to prevent wayward leg-opening). Their hands were stuffed in mittens or tied down.
This treatment was not some weird, deviant aberration from the standard advice. It was the standard advice. "It was doubtless an exaggeration to claim that tied hands were commonplace at the beginning of the twentieth century," the authors of a cultural history of masturbation write, "but the recommendations to this effect and the examples that were cited are numerous. A Scottish woman recalled that, as a child during this period, her hands had sometimes been so tightly tied that her piano teacher questioned her about her striped wrists."
There were scarcely any remedies too severe. Some parents were so scared that they threatened to remove the cause of the problem altogether. This was not a new tactic: for many decades, physicians, when presented with chronic cases, had been said to brandish a butcher knife.
Then the fever breaks. By the 1940s, American childrearing has taken on a new and more empathetic, Freudian-lite tenor -- the tone that Benjamin Spock would master in his books. After decades of hysteria over masturbation, of punishments and strictures and end-is-nigh warnings, the subject is dropped. The end was not in fact nigh.
The revisions in Infant Care alone are enough to induce whiplash. In 1914, the manual told mothers that masturbation would wreck their children for life. In 1942, it told mothers that they should ignore the habit altogether. Pity the grandparents. They must have been deeply confused.
What happened? Masturbation had lost its power to shock. Partly this was because the activity had been drained of its deviant content -- it was no longer seen as actually being masturbation. The interest of a infant in his genitals was explained away as a sort of meandering, meaningless curiosity. "His main active aim was to explore his world; autoeroticism was an incidental by-product of such exploration," the sociologist Martha Wolfenstein wrote at the time, summing up the conventional wisdom.
By the 1950s, the most important stricture was that mothers should not tell their children not to masturbate. Saying no was now a no-no. The experts now worried about the lifelong imprint of shame, not stimulation. The problem was not masturbation; the problem was the prohibitions against masturbation.
Mothers still didn't like to see it, of course, and many tried to stop it . But it wasn't something to be stamped out without pity. And expert opinion, instead of telling mothers that they should panic, now told them the opposite. "It nearly drove me crazy to see him do it," a mother at the time says, "but my doctor told me to just let it pass, so I did."
A half-century later, roughly the same advice holds.
The great masturbation panic is a cautionary tale, but not, I think, with the moral that you should never listen to those infernal, scaremongering psychologists and pediatricians. (The science that fueled the hysteria was hardly science at all, at least not in the rigorous, methodical way we talk about science working today.) Instead, the moral has to do with the danger of being locked inside the anxieties of the moment.
As I write in my new book on the science and history of infancy, Baby Meets World, we raise our children in the hothouse of our neuroses: the parents of the 1910s did; we are no different in the 2010s. It is easy to believe that these neuroses must be what really matter. But a century ago what really mattered was not sliding down banisters. It's a comforting thought, or at least it should be -- a feel-good story about masturbation. Parents today are surrounded by certainties, and to stay sane, we might want to remember the certainties of the past, which turned out to not be so certain.
So the next time something goes horribly awry, remember those banisters. Remember that whatever it is that went awry, it might not have mattered much anyway. And then, if you have a child handy, let her clamber up onto your foot.