sionakaren/flickr
Around 10 percent of honey in the U.S. contains spores from the bacteria Clostridium botulinum. That's not really a problem for big humans because it's just the spores, not the botulinum toxin. In infants (humans less than 13 months old), though, those spores can turn into botulinum toxin in their intestines. Not the kind of toxin that throws off chakras or warrants a juice cleanse, but the sort that poisons nerve endings and paralyzes muscles. It is the same toxin that's commercially sold as BOTOX® to assuage muscle spasms and treat migraines and smile lines. In this case, the tiny humans can get a full-blown case of botulism. 
Infant botulism can mean anything from subtle changes in muscle tone to so-called "floppy baby syndrome" to "sudden, unexpected death." None of this is common, but it's been repeatedly documented and established that infant botulism from honey does happen. It's not common for kids to get eaten by alligators, either, but that doesn't mean you let your baby live with an alligator family. Unless you do.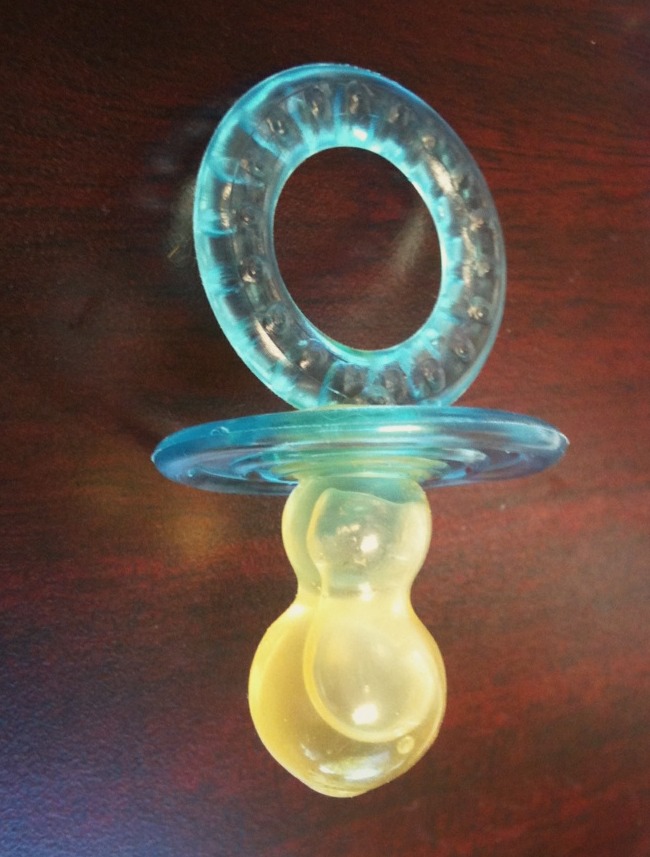 Honey pacifier
A study last week in the journal Pediatrics found that of 397 parents of infants in the Houston area, 11 percent reported using honey-pacifiers with their infants. That means buying pacifiers that contain honey, which are still sold. Some actually contain corn syrup instead of honey -- even if they're still sold as "honey pacifiers" but that too can contain botulinum spores.