Study: Antibiotics May Prevent Men From Overtrusting Attractive Women
Japanese researchers believe they've found an antidote for men's susceptibility to femme fatales.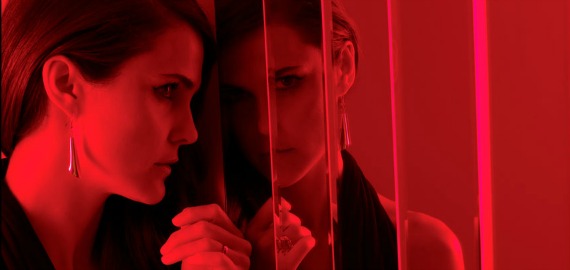 Keri Russell as a Russian spy who leverages her good looks (and considerable fighting skills) on The Americans. [FX]
PROBLEM: Here are the stakes, according to a team of Japanese researchers: "In movies, a female spy often wins the trust of her male target using her physical attractiveness. The male target usually suspects that she is a spy, but because of her attractiveness, he becomes amorously entangled with the female spy despite concerns regarding her trustworthiness." It's called the "honey trap." That's funny because it's like, objectifying, but it's also a play on words if you're into trapping bears or bees. Anyway, it apparently happens in the real world, too.
METHODOLOGY: A group of 98 healthy young Japanese men (aged 20 to 30) were randomly assigned either a placebo or 200 milligrams of the antibiotic minocycline, which in the past has been shown to have a "sobering" effect -- one study showed that it lessens the high of people who are on amphetamines.
After four days on the antibiotic, the men played a game designed to determine how much they trusted their partner, one of eight young women whose photographs they were provided with. Starting with an initial purse of 1300 yen, they were told that the more money they offered their partner, they more they stood to potentially earn. However, the female partner could choose to betray them, taking all of the earnings and leaving the man with nothing. The game was rigged -- all of the women were planning on deceiving the men from the outset.
The men were also asked to rate their perceptions of each women's trustworthiness and physical attractiveness, on a scale from "not at all" to "perfectly so."
RESULTS: The men who had taken a placebo gave significantly more money to the women they perceived as attractive; the men who had been given minocycline did not. The women's attractiveness, for the latter group, did not influence how wiling they were to trust them.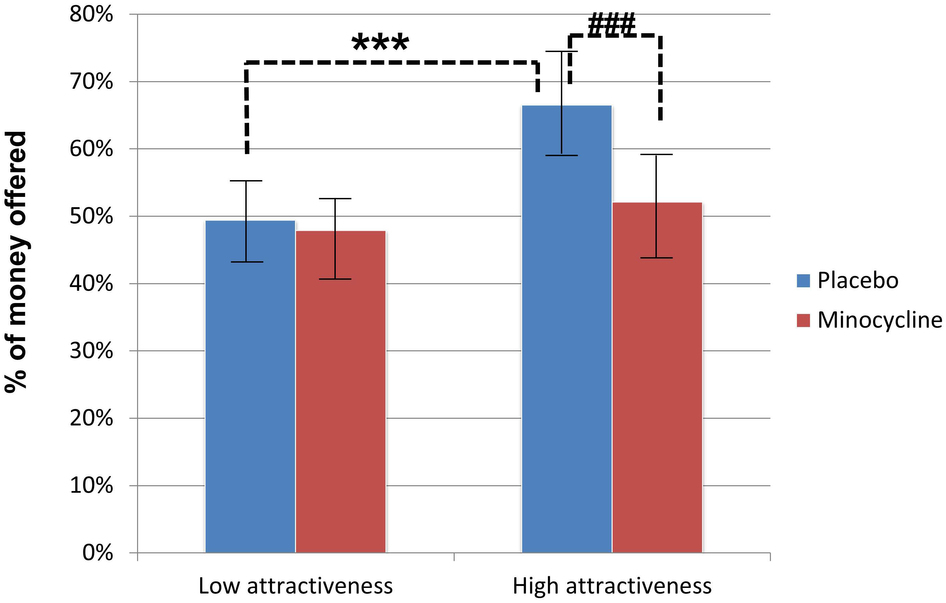 IMPLICATIONS: Investing more resources in a physically attractive female makes sense from an evolutionary perspective, but doesn't serve men well in more immediately relevant situations. Minocycline, which was originally designed to fight infection, "may reduce the effect of arousal and lead to sober decision-making," thus protecting young men from their own flawed reasoning. Potential side effects include vertigo, mouth sores, blistering skin rashes, and diarrhea.
---
"Minocycline, a microglial inhibitor, reduces 'honey trap' risk in human economic exchange" is published in Scientific Reports.