Disconcerting Robot Detects Depression
Augmenting psychiatric diagnosis with data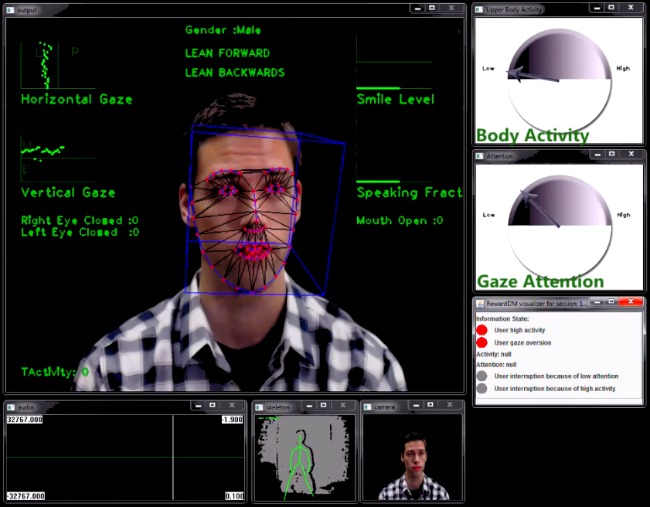 The latest "virtual therapist" -- charged with helping diagnose depression -- comes from psychologist Albert Rizzo and computer scientist Louis-Philippe Morency at the University of Southern California. Their system of cameras and microphones analyzes a person's gestures, facial expressions, body habitus, and vocalization -- taking in 30 data points per second -- then compares them to those of typical depressed and non-depressed people. 
The therapist persona was crafted carefully. "Everything has been thought of," Morency told NPR's Alix Spiegel on today's Morning Edition. "We have recorded more than 200 'uh-huhs' ... a simple 'uh-huh' and a silence -- if they are done the right way -- can be extremely powerful. So we spent a lot of time on these little details."
Those details, though, are rendered with an eerie ethereality.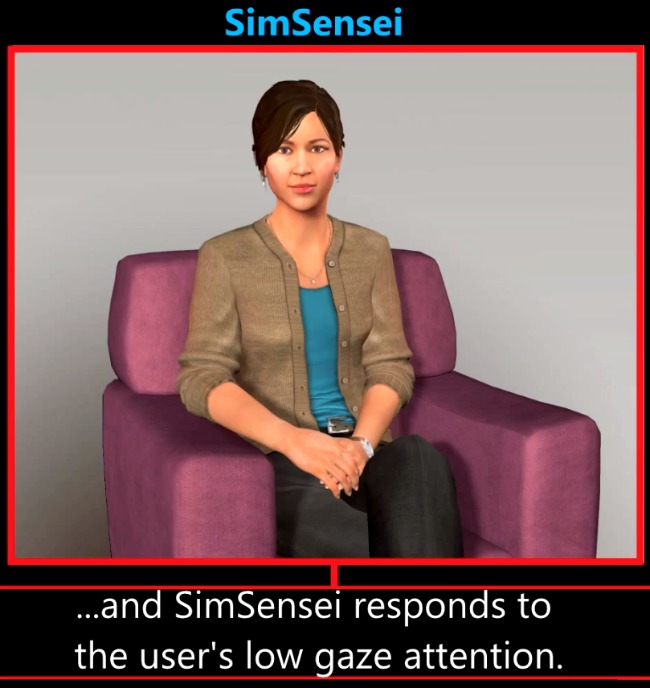 SimSensei's poise seems to be constantly set at 100, "uh-huh" registering as "I'm flawless, and I am judging you." Maybe they should've given her a wandering eye or something. Still, the idea is promising. Morency says they look at the tool like a physician might look at a blood test; part of the big picture that shapes a diagnosis. 
Surrounding this month's release of the Diagnostic and Statistical Manual (DSM), psychiatry is hearing a lot of blowback. People want harder science, more data behind the shifting diagnoses -- people including director of the National Institute of Mental Health Dr. Thomas Insel, whom I got to interview at an Atlantic Live event earlier this month. It was on C-SPAN, remember? In case you missed it: "A diagnostic approach based on the biology as well as the symptoms must not be constrained by the current DSM categories." While focusing on understanding the fundamental biology behind psychiatric illness, Insel and others believe that quantifiable data is crucial to the advancement of psychiatry -- data, maybe, like how a person at-east a person appears while interacting with a utopian humanoid whom they knew to be scrutinizing their every microgesture.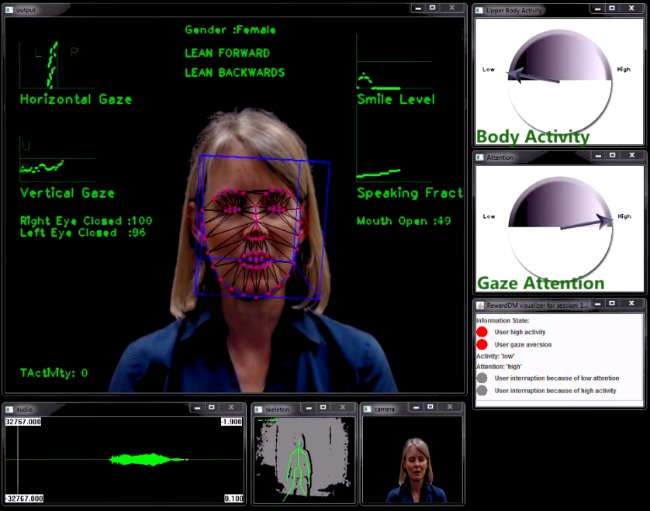 Actually this setup could catch people at their most expressive, because we're more comfortable looking at computers than we are at real people. Ha, no, we aren't. Ha.
Here's the video of people talking to the virtual therapist:
Spiegel's full interview with the program's creators is here.