Caffeinated Gum: A Dream Deferred
Wrigley revoked caffeine-gum in response to FDA noise. Is this where it ends?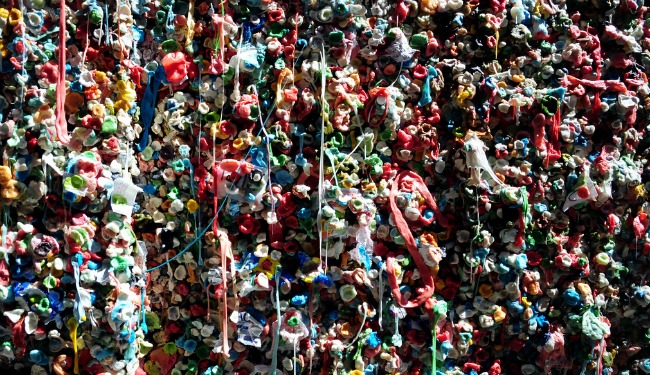 vibrant_art/flickr
What happens to a gum that has as much caffeine as a half-cup of coffee but gets pulled off the market one week after its release because of "concern about the proliferation of caffeine in the nation's food supply"?
Does the issue of potential limits on caffeinating every person in every possible way dry up? Or fester like a sore -- feeling libertarian outrage at the questioning of the good sense of caffeinated oatmeal.
Wrigley released Alert Energy Gum on April 30. It contained 40 milligrams of caffeine per piece, which is half as much as a Red Bull, or a handful of caffeinated gummy bears. It's not the first energy gum. Jolt has one, and so does Mentos. Wrigley's might have been the last, though, because the day after its launch, the FDA announced it was looking into the safety of caffeine and "prepared to go through the regulatory process to establish clear boundaries and conditions on caffeine use."
Wrigley "paused" production of the gum this week.
The FDA denied that the gum's launch inspired the announcement. Still, timing was not good for Wrigley and their sunshine-colored gum, especially as the FDA highlighted that "the American Academy of Pediatrics discourages the consumption of caffeine and other stimulants by children and adolescents."
The move could be something of a bellwether in energy-product public relations. What happens to the images of companies selling caffeinated socks, raisins, and whatnot from here out, until the FDA finishes its inquisition, quells concerns? Do they start to stink like rotten, caffeinated meat? Maybe they just sag under the heavy load of 20,000 energy-drink-related trips to the E.R. Or do they explode?