When Medical Literature Included Unicorns
"We know not the real truth of this matter to this day ..."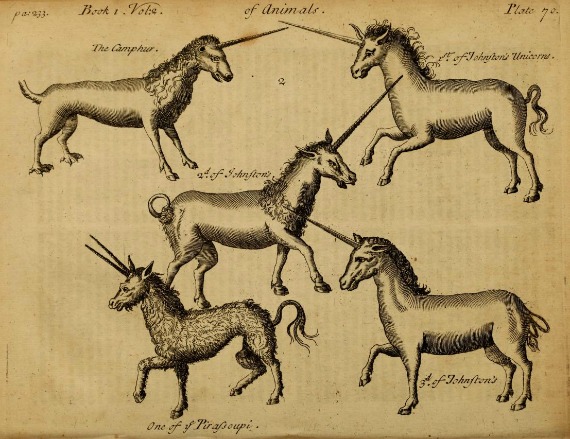 Pierre Pomet's A Compleat History of Druggs [sic], originally published in 1694, is a compendium of the animals, vegetables, and minerals from which all known medicines were derived. Written by Louis XIV's chief druggist, it served as one of the most comprehensive and authoritative references for doctors and healers. But at a time when tales of new traditions were arriving in Europe from all corners of the world, the book was also a portal to the exotic: Pomet wasn't above pandering to the masses by covering the basics of everything from mummies to unicorns.
In many places, it's difficult to distinguish what was taken to be scientific knowledge from the book's more fantastical elements -- the common reader, and Pomet himself, was probably equally unlikely to have seen either a unicorn or a narwhal: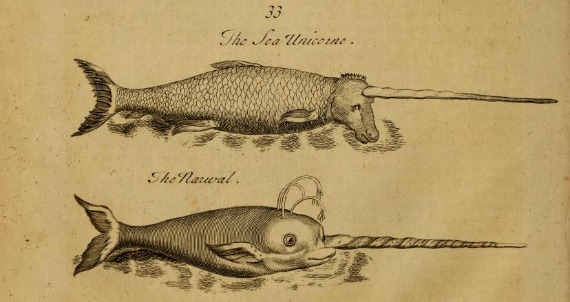 But the unicorn's horn, be it from sea or potentially fictitious land beast, was undoubtedly thought to be potent:
Authors have ascribed almost incredible things to it, the chiefest of which are, to resist all manner of poisons, and to cure the plague, with all sorts of malignant fevers, the biting of serpents, mad dogs, etc.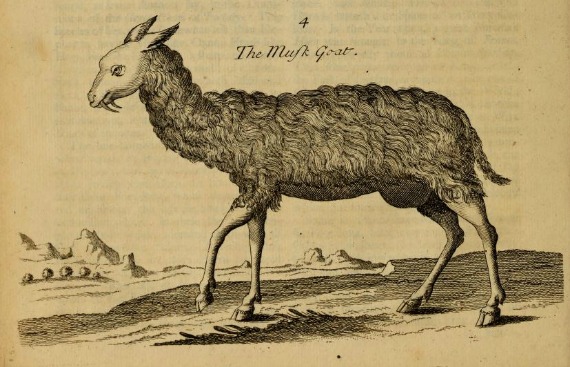 The books also includes this rather vampirish goat, whose blood had healing properties:
That which they call musk is a corrupted blood, which is collected under the belly of this animal...and when it is ripe, the beast, by instinct, goes to rub himself against a tree to break it. And this corrupted blood being dried in the sun...acquire a strong smell that is very disagreeable, which it ought to retain when it is pure, and has not come into the hands of the Jews in Holland...
It fortifies the heart and brain, refreshes the decayed spirits; it resists poison...increases seed, and expels wind.
Under Pomet's treatment, even more conventional animals are rendered with awe for their supposed healing properties. In the illustrations, which are attributed to the engraver Jean Crepy, they take on a mythic quality: