"Why don't I have a dad?" [Nan's Donut Dilemma, Keen Editions]
Behold the miracle of life -- the swimming sperm, the blooming cells, and quite often the parental dread when it's time to tell the kids how it all starts. Fortunately, picture books have long been around to ease The Talk, like Peter Mayle's 1973 classic, Where Did I Come From? which stars a rotund cartoon couple in the buff and clarifies that "vagina" rhymes with "Carolina." As in most such books of its ilk, the story essentially boils down to this: A man and woman love each other very much and lock genitals as an expression of their affection. Sperm meets egg and the woman's tummy grows until -- voila! -- a baby.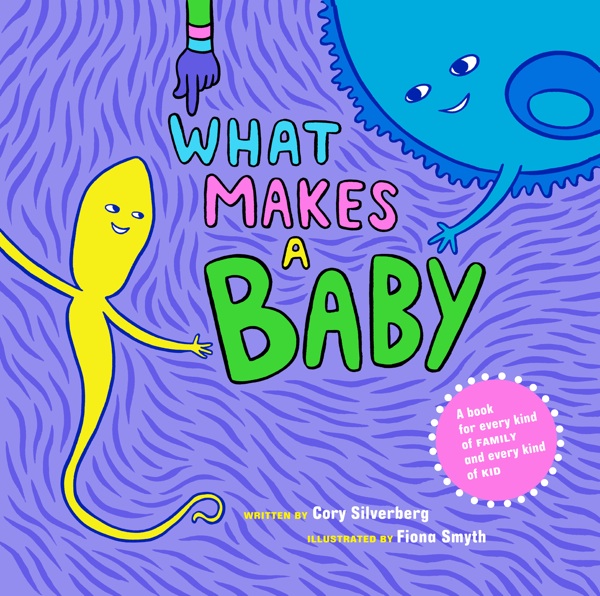 But what about children made otherwise? It's a serious question in the age of assisted-reproductive technology, especially for the burgeoning number of parents who use donor sperm, eggs, embryos, and gestational surrogates. As recently as a decade ago, a question that plagued many parents of donor-conceived children was whether or not to reveal their kids' true origins at all. Nowadays, with the stigma around donor conception fading as celebrities like Neil Patrick Harris and Sarah Jessica Parker speak openly about their egg donors and surrogates, and with recent research concluding that early disclosure is better for parents as well as for children, the primary question has shifted from one of "Whether or not?" to "When and how?" To that end, a new kind of picture book has emerged. In the past five years, nearly 100 English-language picture books have appeared to help teach the preschool set about donor conception.
Consider What Makes A Baby, a book geared toward children aged three to eight. Breezing past any mention of men, women, penises, or vaginas, it instead features bright, genderless Keith Haring-esque figures and grinning Day-Glo sperm and eggs in a chirpy story about reproduction that's stripped to its minimalist core. "When grown-ups want to make a baby they need to get an egg from one body and sperm from another," it reads. "They also need a place where the baby can grow," it continues, with a picture of a bubblegum pink uterus so adorable one can imagine a furry stuffed version selling well. There's no explanation about how sperm and egg meet, only that they do, wearing red high-top sneakers and doing what looks like the Hustle. In the story, the union of gametes is equally as important as the loving arms of whoever eventually welcomes the baby. "Who was waiting for YOU to be born?" the book asks, a conversation prompter and parental tearjerker in one.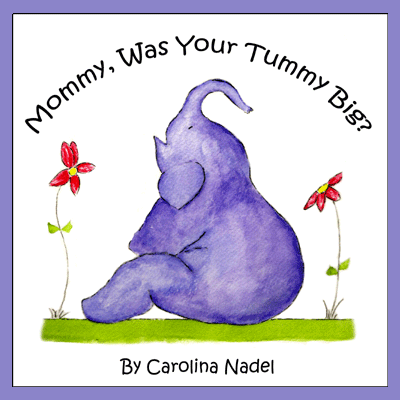 Cory Silverberg, a sex educator, was inspired to write "What Makes A Baby" for friends of his, a biological woman and transgender man who conceived their son with donor sperm, and he intentionally crafted the story so that parents of any gender or sexual identity who conceived with any type of reproductive assistance can incorporate their own details (an accompanying reader's guide offers advice on how to do so). Enthusiasm for the book seems to underscore the demand for such inclusive baby-making tales: Silverberg launched a Kickstarter campaign last year to raise to $9,500 to self-publish it, and within a month, his fundraising video had gone viral and the project garnered $65,000. The book's initial printing of 4,000 copies sold out quickly and he subsequently signed a three-book deal with Seven Stories Press, which is republishing What Makes A Baby next month.