Study: Spayed and Neutered Dogs Live Longer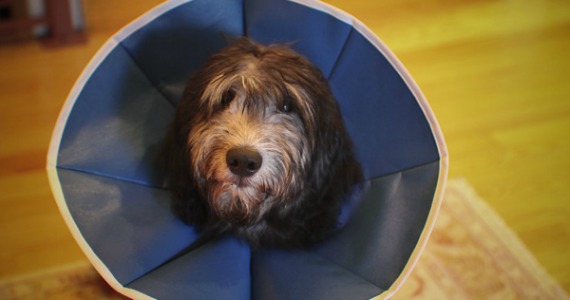 avrene/Flickr
PROBLEM: Last September we learned that Eunuchs live around 14 to 19 years longer than non-castrated males. Fertile people die younger. It's seems a cruel side-effect of evolution that once we've passed on our DNA to the next generation, there isn't much need for us to stick around. We know less, however, about how those earlier deaths come about.
METHODOLOGY: Researchers at the University of Georgia looked at over 40,000 death records of pet dogs going back to the 1980s. They controlled for diseases that occur more frequently with increased age, and for potential differences between breeds.
RESULTS: Spayed and neutered dogs lived an average of a year and a half longer than dogs that retained their reproductive ability. That's a difference of over a decade, in dog years. The increase in life expectancy was 13.8 percent for male dogs, and 26.3 percent for females.
The sterilized dogs were more likely to die from cancer or autoimmune diseases; the intact dogs died more often from infectious disease or trauma. (The information was culled from veterinary hospital records, so the sample didn't consist of many dogs that had died of natural causes.)
IMPLICATIONS: Bob Barker knew what he was talking about. And this actually touches on some bigger evolutionary questions. For example, the increased longevity in castrated males is usually attributed to the male sex hormone, but contrary to expectations, sterilization had similar effects on both male and female dogs. And while the researchers can't say conclusively if there's a relationship between reproductive capacity and cause of death, they have a few theories. Sterilized dogs tend to grow more, which may explain their increased likelihood of developing cancer, and intact dogs are more aggressive and prone to roaming, which may explain the infectious disease. The authors point out that non-castrated men are also most likely to die of infectious disease as well, but provide no further comment on what that might mean about their behavior.
---
"Reproductive Capability Is Associated with Lifespan and Cause of Death in Companion Dogs," is published in PLoS ONE.