dcist/flickr
The most popular story on The Telegraph yesterday was "Size Does Matter, Study Finds." Reporting on the same study, Science called it "The Final Word on Penis Size." 
Guys. Is your penis not so great? Well, women care about that, and you should know. 
Ladies. Do you not care much about penis size? Well, maybe consider it.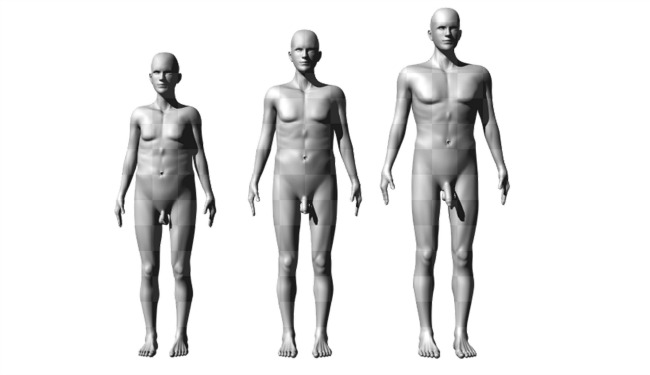 (Brian Mautz /
Proceedings of the National Academy of Sciences
)
---
Not that there's anything guys can do about it, except subsequently try harder in other ways to compensate. Buy nice, bulky things. Be very outgoing, ever vigilant. Get angry about sports. Do you have a fast boat? How fast is your boat? Hm, that's sort of fast.
I'm always fascinated by scientific studies of beauty and attraction. I'm also fascinated by conversations about body shaming and objectification, so it can be a fine line. I prefer fascination to outrage, in general.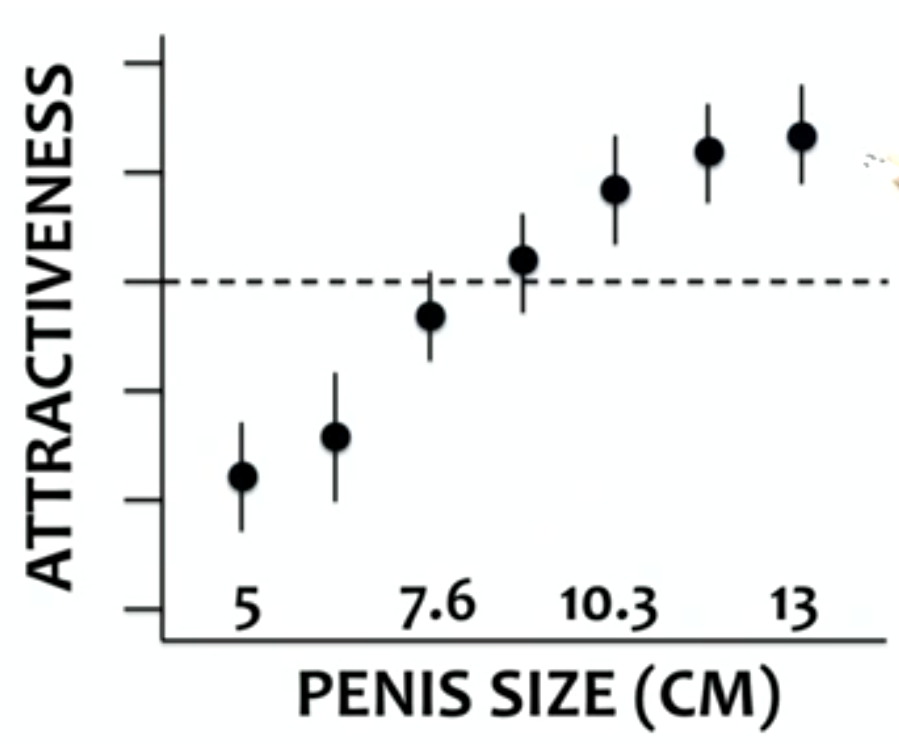 (
Proceedings of the National Academy of Sciences
)
---
So here's this study that's described by lead author Brian Mautz, a postdoctoral fellow in biology at the University of Ottawa, who kindly let me reprint the above male renderings from the study. It was published in the Proceedings of the National Academy of Sciences.
Matt Soniak summed up how they did it:
... The researchers created 343 computer-generated male figures that varied in penis size, as well as in height and shoulder-to-hip ratio--traits that other research has linked to attractiveness and reproductive success. Mautz and colleagues turned the figures into short video clips and projected them, life-sized, onto a wall for viewing by 105 women. Each woman watched a random set of 53 figures and rated their attractiveness as potential sexual partners on a scale of 1 to 7.

"The first thing we found was that penis size influences male attractiveness," Mautz says. "There's a couple of caveats to that, and the first is that the relationship isn't a straight line." Rather than the attractiveness rating consistently improving with each jump in penis size, the team found what Mautz calls "an odd kink in the middle." Attractiveness increased quickly until flaccid penis length reached 7.6 centimeters (about 3 inches) and then began to slow down.
What's more, the most-preferred penis sizes seem to be off their charts, above the maximum portrayed in the study (13 cm, 95th percentile of males). And, in looking at how quick women were to mark their score, the fastest ratings were the low scores given to the small men.