Are TV Doctors Doing Good?
It is valuable that basic health issues get exposure, though it seems the formula for a massive audience necessarily involves some degree of sensationalizing and emotional pandering.
One day at my parent's house, I noticed a receipt for a $17 jar of nut butter.
There must be some mistake, I thought. My mother is cost-conscious; a woman with a pile of paper-clipped coupons lining her car's glove compartment. When I asked her about it, she assured me that the price was indeed right -- and, more importantly, completely worth it. One man had convinced her of this: Dr. Oz.
And she wasn't the only one shelling out that much for sandwich spread. It took over two weeks for the Nuttzo spread to arrive in the mail because the distributor couldn't keep up with the demand after an appearance on the daytime health guru's show.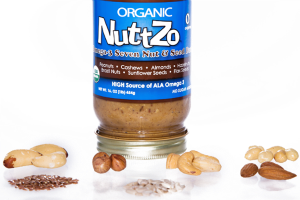 The pros and cons of TV doctors, especially the holy ratings trinity of Oz, Drew, and Phil has long been debated. From the sex advice of Dr. Ruth, to the nutritional recommendations of Dr. Oz, we the viewer have a long and complex history with the supposed medical experts we see on TV. However, with the recent proliferation of medical reality television, from the daytime's roundtable gabfest, The Doctors to Bravo's LA Shrinks, which chronicles the patients and personal lives of a trio of Californian psychologists, we're letting more health professionals on to the airwaves and into our living rooms than ever before. And we're responding with not only the decisions we make and the dollars we spend, but also the emotions we feel.
An excellent, nearly 9,000-word profile of Dr. Oz in the February issue of the New Yorker explored the doctor's devoted, often fanatical following. His show averages nearly three million viewers a day. While Oz has been accused of using incomplete and shoddy data (especially in nutritional information and GMOs), that doesn't seem to have undermined his popularity. Buying nutrient-rich peanut butter may be a harmless, actually health-improving purchase, but how does the average person know how to evaluate broader medical claims? And does their aura of celebrity hinder or bolster the trust viewers place in these supposed health gurus regardless of medical credibility?
Back in 2011 outraged parents protested popular brands of apple juice with supposedly high levels of arsenic, despite FDA claiming confidence in the safety of those products. I was a proofreader for a popular parenting blog when the infamous apple juice episodes aired. But regardless of the accuracy and science behind Oz's claims, panic emerged in both supermarket aisles and the comments section.
Earlier this year, a national survey of over 2,000 people, conducted by online doctor reviewing and rating service, Vitals, found that 71 percent of patients care more about their "emotional connection" with a doctor than the doctor's actual credentials. And this is reverberating across the airwaves. Through his nice-guy appeal and ready-for-the-camera good looks, Oz cultivates an aura of concern, comfort, and trust. Combine that with sensationalized apple juice reporting, and it's easy to see how he plays off of fears and desires, rather than appealing purely to intellect.
This kind of medical provocation isn't limited to the cult of Oz -- nor is it necessarily a bad thing. Overall it can be valuable that basic health issues get exposure, even if they are presented in a way that's sensationalized and emotionally pandering. When Katie Couric got a colonoscopy on the Today Show over 10 years ago, she inspired an audience of millions. There was reportedly a 20 percent increase in the procedures in the years that followed.
Other times, we're much more skeptical of the processes we see and how they're being sold to us. When country singer Mindy McCready committed suicide, saddened fans and critics alike were quick to chide Dr. Drew's addiction recovery methods as dubious and exploitative. She was the fifth patient on Celebrity Rehab to die in the past two years from complications from addiction or mental illness.
While an anchorwoman's colonoscopies and a country star's struggle with addiction are vastly different issues that took place in vastly different contexts -- both were very public and both raise similar questions. What is it about a woman in a lab coat or a man in scrubs peeking into our living room that makes them earn our undying trust or become the subject of our scorn? Or as is sometimes the case, both.
When an elderly New Jersey man sought a treatment for insomnia, he tried a home remedy endorsed by Dr. Oz. The "Knapsack Heated Rice Footsie" entailed heating a rice-filled sock in the microwave. This unorthodox approach, improperly executed, left the 76-year-old with third degree burns and a lawsuit against one of TV's most influential and trusted health professionals. Perhaps it's indicative of an overly litigious society, but it's also connotes a betrayal of an idealized celebrity.
When my mother underwent minor surgery at Columbia Presbyterian she was enthralled to be in the same hospital as her beloved guru. She even inquired with nurses as which days Oz was on duty in the cardiology ward (Monday, it turns out) hoping to catch a glimpse. Had she actually seen him, her reaction would certainly have rivaled a preteen at a Bieber concert.
Ultimately, a primary reason these celebritized doctors evoke such widespread interest may be the simplest: their presence. According to a 2005 CDC study, the average doctor's visit was only 19 minutes. That's less than 20 minutes to discuss the totality of your health. Given the current constraints of the American healthcare system, is it really that surprising that the mere prolonged appearance of a doctor on TV gains so much attention, or at least ratings?
The daily discussion of everything from obesity, cancer, depression and addiction, no matter how sensationalized, brings heightened awareness to concerns that often go unaddressed in the context of a typical visit to the doctor's office. When these very private topics are suddenly televised, they take on another dimension. Discussion that's traditionally relegated to an operating table or a therapist's chaise is ripe for eager eyes and daytime ratings.
From the perspective of the neglected patient, it's not hard to understand the rise of the television doctor phenomenon. Given these numbers, viewers are devouring these types of programs. Some of them sue. Some of them buy nut butter. But like it or not, they are listening.