Study: Black Children Are Less Likely to Be Prescribed Antibiotics Than Children of Other Races
Doctors were less likely to diagnose and treat black children with antibiotics for respiratory infections, compared to their non-black peers.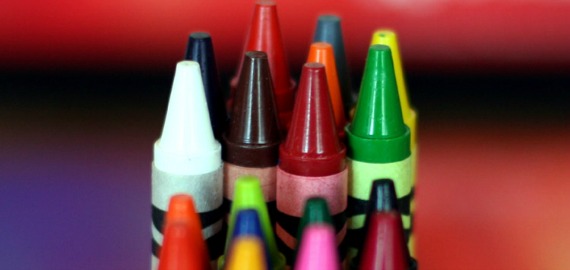 PaulSteinJC/Flickr
Pediatricians in New Jersey and Pennsylvania precribed 36 percent fewer antibiotics to black children than their other patients of other races, according to a study in this week's journal Pediatrics.
Researchers at the University of Pennsylvania tracked 222 clinicians over the course of a year, looking at differences between patients treated by the same doctors. It was clear that the children weren't receiving equal care; but it may not be that black children were under-treated so much as the other children, who were mostly white,     were over-treated. Acute respiratory tract infections are common in children; a lot of the time, they're caused by viruses, which antibiotics aren't able to treat. In many cases, doctors prescribe them anyway, which can end up causing harm.
Black children were also less likely to receive diagnoses that would warrant the treatment in the first place. For example, they were 40 percent less likely to be diagnosed with strep throat. But in cases where an antibiotic was prescribed, black children were 12 percent less likely, overall, to receive a prescription for broad-spectrum antibiotics; they were 25 percent less likely to receive them for a middle ear infection.
These disparities occurred after the researchers had controlled for age, gender, and insurance type. As the authors point out, their study highlights the way in which doctors vary their approach to different patients, but doesn't make clear what's influencing their decisions. 
Parents of white children, the authors suggest, might demand antibiotics more often. Pediatricians might also be more likely to assume that parents of white children are going to demand antibiotics, and so be more inclined to just go ahead an prescribe them. This could also account for the higher rate of diagnoses, which could have been made after the fact to justify the doctors' appeasements of said demands. There's no evidence that black children are less prone to acute respiratory tract infections. 
Notably, in the case of urinary tract infections and pneumonia, the former of which is more objectively diagnosed and the latter of which is more potentially dangerous if left untreated, there were no racial differences in diagnoses. Further research can help explain why in more ambiguous situations, white children are more likely to walk away with antibiotics.
---
"Racial Difference in Antibiotic Prescribing by Primary Care Pediatricians" is published in Pediatrics.