Since 2008, Insurers Have Been Required by Law to Cover Mental Health—Why Many Still Don't
The Mental Health Parity and Addiction Equity Act -- which requires group health insurance plans that offer coverage for mental illness and substance use disorders to provide those benefits in no more restrictive way than all other treatments -- was signed into law almost five years ago. But significant hurdles are still preventing it from taking effect.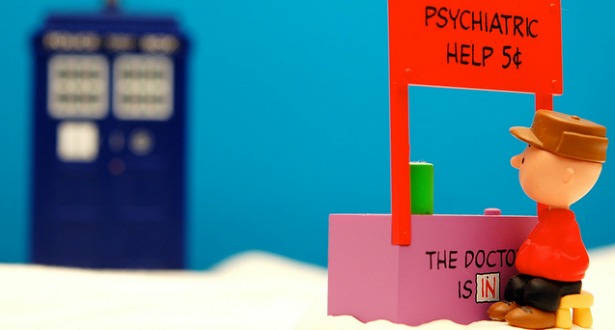 JD Hancock/Flickr
In October 2008, Congress passed legislation designed to end longstanding insurance practices that discriminated against people with mental illness and drug and alcohol addictions. It was a landmark achievement, won after a dozen years of sustained advocacy by mental health advocates. Yet implementation of the Mental Health Parity and Addiction Equity Act of 2008 has been hobbled by a lack of clear guidance from the government, and final rules governing the statute have yet to be published.
The result is significant confusion over insurance companies' and employers' responsibilities under the law, which currently applies to 140 million Americans who receive health insurance from organizations with more than 50 employees. In too many cases, advocates claim, consumers still face barriers to getting recommended mental health and substance abuse services.
Beginning next year, the parity law's reach will become even broader. At that time, 32.1 million Americans -- people who newly enroll in state Medicaid programs, purchase healthcare coverage through online insurance marketplaces, and buy new insurance policies sold to individuals and small businesses -- will start to gain mental health coverage under the Affordable Care Act. Mental health parity will be required for all insurance policies of this kind, including those already in force, extending the federal law's protection to yet another 30.4 million people.
That makes an understanding of what constitutes parity more important than ever. The essential concept is that people who need mental health care should be on an equal footing with those who require medical care and not disadvantaged when it comes to insurance coverage.
Some of what this entails is beyond dispute: Under the federal statute, large employers aren't required to offer mental health benefits, but those that do can't charge patients more for mental health care -- higher co-payments, co-insurance, or deductibles -- than for general medical services. Nor can they set limits on treatments -- notably, caps on the number of visits -- that aren't in place on the medical side.
But several issues affecting access to mental health services and enforcement of the statute remain murky, according to advocates, mental health providers, insurance companies, and employers. State insurance commissioners are getting questions "frequently" about these and other concerns, said Sandy Praeger, the insurance commissioner in Kansas and chair of the insurance and managed care committee for the National Association of Insurance Commissioners.
A palpable note of frustration was evident at January hearings on mental health held by the Senate Committee on Health, Education, Labor and Pensions. "I am sad to say it's been four years, four years now, that we do not have any final rules on implementing this law," said Democratic Senator Tom Harkin of Iowa, chairman of the committee. "That's a shame."
Under questioning, Pamela Hyde, administrator of the federal Substance Abuse and Mental Health Services Administration, said "we are ready to produce a final regulation and we are in that process now," but declined to say when the regulation would become available. Also in January, President Obama committed to finalizing parity regulations in his package of executive actions to stem gun violence, also without specifying a date.
That's problematic because health insurers are currently preparing plans to be sold on state insurance exchanges being established under the Affordable Care Act. All plans must cover mental health and substance abuse services in a manner consistent with the federal parity act. If they are to become available for sale in October and effective in January, as expected, "it's really essential that we see a final rule on [the act] before April," said Democratic Senator Patty Murray, at the committee hearings.
Here is a look at key issues that await resolution in final mental health parity regulations:
Scope of Services. It is far from clear which mental health and substance abuse services must be covered by an employer who offers these benefits. In interim rules for the federal parity act issued in January 2010 the government outlined six categories of services: inpatient care and outpatient care (both in and out of network); emergency care; and prescription drugs. If services in any given category are covered on the medical/surgical side of the equation they have to be covered on the mental health/substance abuse side as well, it said.
However, this didn't clarify whether a full continuum of services is required or whether only a few services in each category are enough.
Insurers and employers claim that the federal statute did not address the issue intentionally. "We believe Congress did not intend the parity requirements to govern the types of services or settings of care that may be covered," America's Health Insurance Plans wrote in May 2010 comments on the interim rule.
"If rules get more prescriptive and [mental health/substance abuse] benefits potentially get more expensive, that could lead an employer to drop benefits altogether, and we don't want to see that happen," said Pamela Greenberg, president of the Association for Behavioral Health and Wellness, which represents companies that manage mental health and substance abuse benefits.
But advocates point to problems. Without more guidance on "scope of services," an insurer could "pick and choose services" it wanted to cover, leaving important categories of care excluded, said Dr. Henry Harbin, a psychiatrist consulting with the Parity Implementation Coalition, a group of provider and advocacy organizations.
Currently, a significant number of insurers don't cover residential services, partial hospitalization, or intensive outpatient care for people with mental illnesses or substance abuse disorders, even though this type of care is often deemed necessary by mental health providers.
Danielle Moles, who lives in LaGrange, Illinois, has experienced the problem first hand. Moles, 32 years old and a nurse, has anorexia and exercise-induced bulimia, complicated by major depression. She's been hospitalized repeatedly and denied residential treatment and intensive outpatient care several times by her insurance company, which provided coverage for the large hospital where she worked.
Mole admits to being suicidal at times. Unable to get the help she needs, she said, "I will sit there and cry so hard I can't catch my breath. This is the worst kind of torture, and I don't want the next person to go through it."
Medical management. Controversy erupted when the government's interim rules indicated that the parity law also applied to medical management strategies that insurers use to decide whether services are necessary and assemble provider networks, without spelling out in detail how this should be accomplished.
Insurers and employer groups cried foul, arguing that this interpretation of the statute strayed far from its original intent. The law was "designed to assure parity of medical and [mental health and substance abuse] benefits," wrote the Society for Human Resource Management in May 2010 comments on the interim rules. "If Congress has intended for [the parity law] to regulate medical carrier operations and decision-making, they could have said so."
"Services and practices for the treatment of mental health and substance use disorder(s) are by nature different than those for medical and surgical conditions" and therefore different medical management strategies are justified, wrote Dawn Owens, the chief executive of OptumHealth, a division of UnitedHealth Group that manages mental health benefits for more than 43 million people, in separate May 2010 comments.
In an interview, former Democratic Representative Patrick Kennedy, who helped lead the fight for mental health parity in the House of Representatives, dismissed that kind of thinking as a "canard," and said "if we can go to the moon and back, we can design algorithms that make necessary comparisons between mental health/substance abuse services and medical/surgical services."
A real life example of conflict over the issue has played out in Florida, where Blue Cross and Blue Shield of Florida in 2011 terminated contracts for mental health providers en masse and cut reimbursement rates by up to 30 percent in newly negotiated contracts.
In an August 2011 letter to Florida's insurance commissioner, Connie Galietti, executive director of the Florida Psychological Association, said her association was concerned these actions might violate the federal parity law because they involved only mental health services and not medical services. In a separate letter to the insurer that month, the Parity Implementation Coalition said Blue Cross and Blue Shield of Florida's actions might reduce access to care by inducing mental health providers to leave its network.
In an August 2011 response, Mary Beth Senkewicz, Florida's Deputy Commissioner for Life and Health, noted that her office "has no jurisdiction with respect to enforcement of federal law" -- a position that a spokeswoman affirmed she still held. Dr. Jonathan Gavras of Blue Cross and Blue Shield of Florida wrote in September 2011 that the company did not believe the changes "will inappropriately reduce participation or availability of [mental health and substance abuse] providers or that these changes would violate the [federal parity law]." The matter has been under investigation by federal officials, according to a government source who asked to speak on background only.
Disclosure. The parity act states that insurers have to provide consumers with an explanation when they deny payment for mental health services and provide access to policies that support their decisions. "You can go to any of our members' websites and they have their policies publicly available," said Robert Zirkelbach, a spokesman for America's Health Insurance Plans.
But advocates argue that this information is not adequate. Insurers are not clarifying the process they use to evaluate the medical necessity of mental health services, and how this compares to processes used in relation to medical services, said Sam Muszynski, director of the office of healthcare systems and financing for the American Psychiatric Association. "When providers ask for this kind of information, they just don't get it," he said.
Enforcement. "Massive confusion" surrounds enforcement of federal parity legislation and this makes it difficult to pursue potential violations of the statute, said Carol McDaid, a lobbyist and co-chair of the Parity Implementation Coalition.
Part of the problem is that enforcement is divided among several agencies. The Department of Labor is responsible for overseeing large employers who fund their own insurance plans, according to an official working with the government who spoke on background only. The department has been training inspectors about how to monitor adherence to parity laws, and will look primarily for patterns of non-compliance, he said.
Related Story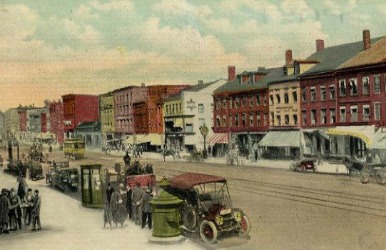 At the same time, state insurance departments are responsible for overseeing large employers who purchase coverage from insurance companies. Some states need to pass laws to fully enact the federal parity law, while others do not, the government consultant said. Yet several insurance commissioners, including those in Florida and Montana, have indicated they are not responsible for enforcing the federal parity law, leaving providers and consumers at a loss as to how to proceed with complaints.
Said Andrew Sperling, director of legislative advocacy for the National Alliance on Mental Illness,"Everyone hopes the final rule will make enforcement easier by bringing clarity to the rules."