Peep-Infused Vodka, and Other Things to Do With 2 Billion Gelatinous Birds
"Use everything about the [Peep]."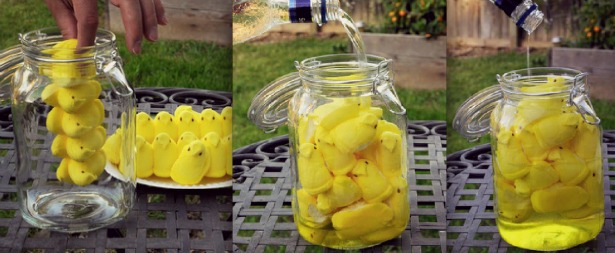 In this 60th year of the Peep, two billion will come into existence. The New York Times Magazine had an exposé last spring that got into the trenches on how industrial Peep farming makes that possible. Turn a blind eye, though. Be thankful for the bounty and use it to its fullest.

Peepsicles

, if only so you can say that word over and over


Or, as the Los Angeles Times suggests, crawl out from under the industrial thumb of Big Peep and make your own Peep-ish mallow phoenixes

.
Finally, even though we are in an era of confectionary abundance and make light of it, remember that there are seven billion people in the world. For every person who has a Peep, there are 2.5 people who do not.