If It's Green, It Must Be Healthy
What does it say about our ability to be informed consumers that we interpret nutrition labels based on their color?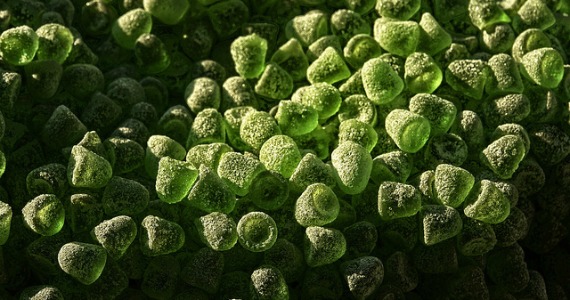 Claude Fabry/Flickr
Do people think 250 calories is a little or a lot for a candy bar? According to Cornell researcher Jonathon Schuldt and 93 university students, it depends on the color of the label.
Schuldt asked the group to imagine that they were hungry while waiting in a grocery checkout lane. They were then shown an image of a candy bar with a Photoshopped red or a green calorie label. When asked about factors that might affect their decision to buy, the students perceived the green-labeled bar as more healthful than the red one, despite identical caloric information.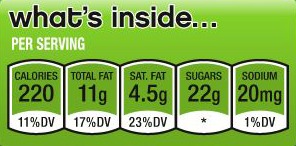 Mars, Inc.
Schuldt also conducted a similar experiment with online participants. They were shown candy that had either green or white labels and asked to rate how healthiness factored into their decision about which foods to buy and eat. Participants who placed a higher importance on healthy eating perceived the white-labeled candy bar as less healthful -- but no such pattern appeared when the candy bar had a green label, again despite identical displaying calorie numbers.
According to Schuldt, "The green calorie labels buffer relatively poor nutrition foods from appearing less healthful among those especially concerned with healthy eating."
Recommended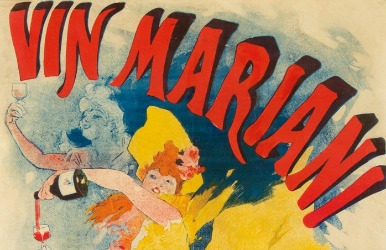 As readers of Michael Moss' book Salt, Sugar, Fat know, the invisible hand of packaged foods industry focus groups is always at work. Tiny alterations, like the color background of calorie information can make marked differences in perception, so food marketers find ways to hint at whatever values consumers infer. Good luck, social marketing campaigns.
The implications of this research for policy-makers are less clear. It suggests that the design of labels may deserve as much attention -- or more -- as the nutritional information they convey. Do regulators need to manage the real estate on the front in addition to the standardized nutritional chart on the back label to have a prayer of effecting behavioral change? Perhaps Michael Bloomberg should have opted for label redesigns instead of actual product limitations.
Schuldt has produced other studies concerned with consumer misperceptions. In 2012, he and two colleagues hinted that virtuous claims, like "organic" or "Fair Trade," might actually prompt over-consumption. When eaters chew on Fair Trade chocolate, he found, they also believed it had fewer calories than non-Fair Trade chocolate -- another possible reason for Fair Trade advocates to promote certification.
Labels matter, and we're still learning how they influence us in less than obvious ways.