For Nervous Prostration in North Korea, Leeks
At a critical juncture for international diplomacy, Pyongyang has just confirmed the powers of a vegetable unique in taste and odor.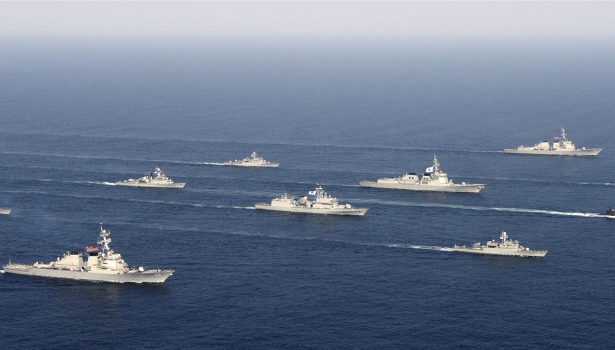 Navy vessels of South Korea and the United States attend a joint military drill on the East Sea, east of Seoul in this picture taken March 18, 2013 and released by the South Korean navy March 20, 2013. (Reuters)
Amid the escalating cycle of sanctions and North Korean threats against the United States following a long-range rocket test in December, another nuclear bomb test in February, and deployment of long-range U.S. B-2 bombers to South Korea, fate hangs on the subtleties of strategic gestures by both sides.
That's why it's especially poignant, as Gawker's Hamilton Nolan was first on the scene to report, that Pyongyang has just taken an official position on leeks. This is from a release just now by KCNA, North Korea's official English language news site:
Leek Widely Used for Dishes in Korea
Pyongyang, March 28 (KCNA) -- The Koreans have used for spring dishes various species of herbs good for health, including leek. Leek, a perennial plant, is regarded as a vegetable unique in taste and odor and it is cultivated between early spring and autumn. It contains 2.3% of protein, 0.51% of fat, vitamins A, B1, B2, C and much antibiotic.
Leek can be taken in various forms of dishes and used as a bun stuffing. Its seed is good for diuretic, leaves and stalks for stanching and bulb for diarrhea. Also leek is efficacious for curing gastroenteritis, bronchitis and nervous prostration.
Nervous prostration, indeed.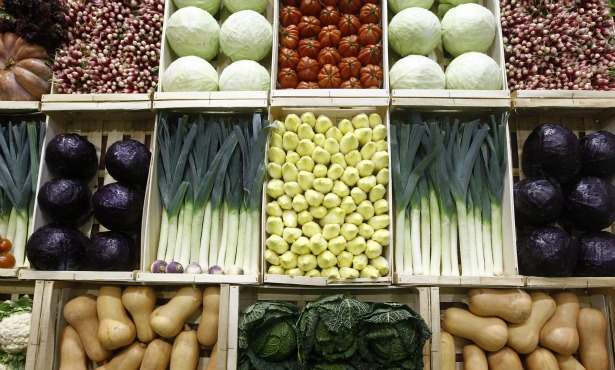 Jacky Naegelen / Reuters
Speaking of vegetable propaganda and mounting tension, oh, look, radishes.