During Pregnancy, I've Stopped Having to Shave My Legs—Why?
Dr. Hamblin's Emporium of Medicinal Wonderments: In an ongoing series, people ask me questions.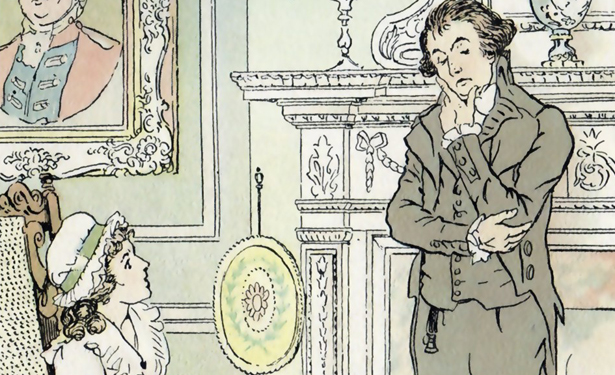 Jennie Rothenberg-Gritz: Here's something strange I've noticed in both my pregnancies: At a certain point in the second trimester, I stop having to shave my legs.
James Hamblin: This could sound like pandering, but shaving legs is just the American feminine ideal driven by razor companies and a few early twentieth-century ad campaigns in Harper's and Ladies' Home Journal. No one has to do it, especially not pregnant women, who should be able to do whatever they please -- not just have priority parking spots, but actually go around with hairy legs and otherwise disregard cultural norms. Showing up late, yelling, spitting, all of that.
Well, maybe so, but what I mean is that my leg hair stopped growing.
Oh, that's interesting. That would be because of hormones. Your blood is carrying more estrogen, progesterone, and more testosterone right now than it usually does. Since you're in your third trimester, you probably have, for one, about twice the amount of free testosterone in your blood as you normally do.
Wouldn't testosterone make a woman more hairy, not less?
There are subtleties in the way every body reacts to all the hormonal changes in aggregate. Sometimes leg hair grows more quickly, and sometimes more slowly. The same can happen with fingernails. Your kidneys can get bigger, too.
Sometimes a pregnant woman's leg hair grows extremely fast, and her voice gets deeper, and she starts growing facial hair, which can be due to something called gestational hyperandrogenism. She would need to get that checked out because it could mean there's actually a tumor that's making testosterone.
Yikes. Okay, one more. Does the sex of the fetus have any effect on these things? Some of my friends say they've had teenage-style acne breakouts while pregnant with girls. But I've been pregnant with a boy and a girl, and this vanishing leg hair thing has happened both times.
Women do have higher testosterone levels when they're carrying a male fetus compared to a female, so that could theoretically mean an associated set of changes. And guesses about the sex of a fetus based on the effects on a mother's body have a long history -- like that if your hair gets curlier, it's a boy -- but it's pretty much conjecture. I say guess away, though. But don't place large wagers. I don't think that's right.