The Problem With DIY Penis Implants
In correctional facilities around the world, prisoners are performing penile implants on themselves and each other -- possibly because they are bored.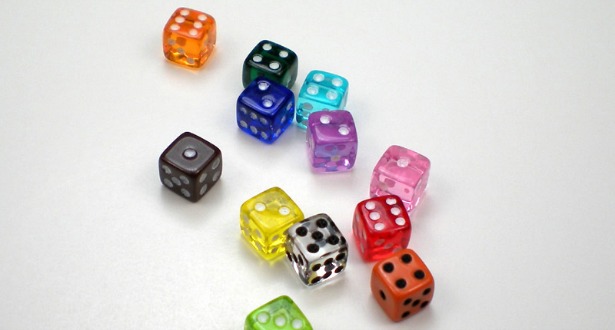 While researchers from the University of New South Wales' Kirby Institute for infection and immunity in society were developing a questionnaire to determine sexual risk behaviors in Australian prisons, forensic nurses told them about an odd phenomenon. In the last few years, they had seen several cases of male prisoners with skin infections on their genitals. These infections were a consequence of foreign bodies having been inserted under the skin of the penis. Nobody knew how widespread this was, so the researchers added two questions to their survey, asking the prisoners if they had ever inserted or implanted an object under the skin of their penis and, if they had, was it something that they did while in prison.
"Once we looked at the data we thought it might be incorrect, so we went back again and verified everything, but it was all correct," Lorraine Yap, a Research Fellow from the School of Public Health and Community Medicine and Kirby Institute at the University of New South Wales (UNSW), said.
Her team's survey, which is the foundation of a recent study published in Plos One, found that almost 6 percent of male prisoners in correctional facilities in Queensland and New South Wales had a penile implant. Nearly three quarters of those implants had been inserted behind bars.
Yap's study concluded that the prevalence of penile implants in prison was a cause for concern. "As most of these penile implants are inserted in prison, these men are at risk of blood borne viruses and wound infection. Harm reduction and infection control strategies need to be developed to address this potential risk."
The study did not ask the prisoners why they would choose to participate in this painful and potentially dangerous practice, but it cited previous literature on the topic which suggests that these types of penile implants are intended to make the bearer more memorable to their sexual partner, to pledge allegiance to a gang or--more disturbingly--to inflict pain during sex. Some of the objects that have been inserted under the penile skin include beads made from melted toothpaste caps, buttons, dice, and deodorant roller balls. And the implants themselves have a variety of names, such as pearls, Yakuza beads, penile inserts, penile marbles, and speed bumps.
Like most exotic sexual practices, penile implants date back to the Kama Sutra of Vatsyayana. According to the Journal of Sexual Medicine, the first written evidence that stimulating objects were inserted by "perforating" the penis or the glans, was found in the ancient sex manual. In Thailand, a bronze dog statue with a penile bearing could be proof that the procedure existed in the fourth century. In modern times, a study from Genitourinary Medicine suggests that penile implants were reintroduced into Thailand after World War II. The implants were sometimes called tancho nodules. Tancho was a hair pomade, and glass from the container was either polished or melted to produce a sphere appropriate for insertion. The Journal of Sexual Medicine documents that Asian penile nodules were also made from bullets, pearls, gems, ivory, jade and precious metals. Throughout the '70s, Asians also fashioned penile beads from glass found on World War II planes. In one particularly ambitious case, a 28-year-old man in India placed a sealed penicillin vial, with iodine tincture in it, under his foreskin, to gain pleasure during masturbation. Unfortunately the vial, which was 5.5 cm long and 8 cm in circumference, could not be removed without surgery. Authors of the case study, which was published in 1992, found that the patient had no psychiatric abnormalities.
Piercing studios in the West also carry out these types of implants, referring to the practice as genital beading or speed bumps. And urologists perform penile implants, which are a different thing altogether, for erectile dysfunction rather than for appearance. However, unlike the conditions in prison, these aforementioned procedures are sterile and surgical equipment is used.
Although the Plos One study did not find out why this particular population of men had made these insertions, the survey revealed that those who performed the procedure were likely to be younger than 35, of Asian origin and to have been imprisoned more than once.
"It's more common the younger you are, so it's probably increasing in incidence," said Basil Donovan the head of the Sexual Health Program at the UNSW's Kirby Institute, who was another author of the study.
Perhaps the prisoners were more likely to be Asian because penile implants have existed in Asian prisons since the 18th century. The Journal of Sexual Medicine article documents how the Yakuza placed one nodule, preferably a pearl, under the skin of the foreskin for every year they were confined. "In this way, he underlines on the one hand the affiliation to his caste, on the other hand the Yakuza practices the implantations to recompense his mistress with increased sexual stimulation for his absence," the authors wrote. One study from the eighties, mentioned in both Plos One and The Journal of Sexual Medicine found that 22 percent of prisoners in a Japanese detention center had penile implants and most of them were members of the Yakuza. Some prisoners had up to 20 nodules in their penis. The practice appears to be established in detention centers throughout Asia, including parts of Russia, and Eastern Europe, where penile implants are sometimes called sputniks. Like the Yakuza, prisoners pledge allegiance through the ritual, which also occurs in Russian army units.
Despite the common claim that penile inserts increase a partner's sexual pleasure, The Journal of Sexual Medicine found that there is little to suggest that this is the case. Women including wives and sex workers reported finding the beads to be uncomfortable and in some cases they caused bleeding and abrasion. Most sexual partners found that the inserts made penetration difficult or caused infection. Penile implants were also found to be a threat to effective contraception as condoms were less likely to fit and more likely to break.
Still, with sexual satisfaction in mind, the practice made its way to U.S. prisons. A separate paper published online in The Journal of Sexual Medicine, in 2011, documented three Hispanic men, from three different correctional facilities in the southwestern United States, who had all presented with penile skin infections after inserting carved domino pieces under the skin of their penises. In two of the cases, they were told that it would enhance the pleasure of a female partner.
One of the men, a 25-year-old from a Texan prison, placed a heart carved out of a domino through an incision into his mid-dorsal foreskin that he made with the tip of a ballpoint pen. "Given similarities between the incidents, it is reasonable to speculate that penile modification by self-placement of foreign bodies is not a rare practice among some members of the incarcerated population in southwest United States prisons," the authors wrote. "Given the circumstances under which such devices are placed, it seems unlikely that men who attempt this procedure will be able to realistically avoid infectious complications."
The Australian study had similar implications. From the survey, men with penile implants were more likely to engage in prostitution, have body piercings or tattoos and to have taken non-prescription drugs while in prison. None of the participants who claimed to have a penile implant identified as homosexual, but they were more likely to have had a sexual encounter with a fellow inmate. They were also more likely to have hepatitis C.
"Clearly since they don't have access to sterilized scalpel blades, or even disposable scalpel blades, there's got to be a risk, as a minimum, of local wound infection," said Donovan. "They also wouldn't have access to suture materials, so they would probably tape it [the wound] over with sticky tape or something."
The obvious health complications imply that an inmate would have to be determined to undergo the procedure, but experts believe that it could be down to certain personality traits among prisoners. "What you have in jail is a very condensed sample of people with problems, so while people who engage in these behaviors probably don't have psychotic illnesses, or primary mental health problems, they would no doubt have dependency issues, substance abuse problems, or personality disorders," said Ness McVie, the Chair of the Royal Australian and New Zealand College of Psychiatrists' Faculty of Forensic Psychiatry. "They want to entertain themselves. If they were out in the general community they would go out and get illicit substances, drive around in their car, get intoxicated, do stupid things. While they are in jail they haven't got access to that, but they've got the same drive to get the same high."
Donovan agrees with McVie's theory. "Probably what it shows more than anything is how incredibly boring prison is. You've got to do something that fills in the day."