The Loophole That Keeps Precarious Medical Devices in Use
Devices such as AEDs remain in a grandfathered status that allows them to bypass important regulation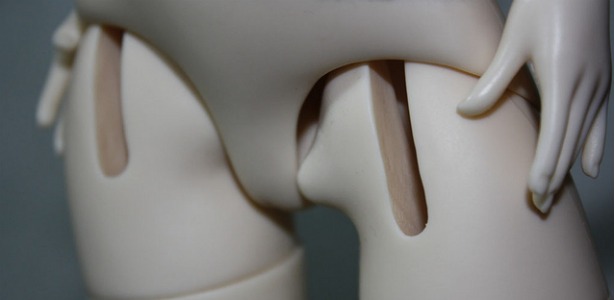 ResinMuse/Flickr
The U.S. Food and Drug Administration announced last month that it will classify metal-on-metal hip implants as high-risk devices. That comes after the artificial joints were found to have failed at high rates, causing disability and meaning additional surgery for thousands of people.
But hundreds of other potentially high-risk medical devices remain in use without what many consider to be adequate testing.
The FDA's standards for review all high-risk medical devices before allowing them on the market are rooted in the Medical Device Amendments of 1976, which aimed to bring the agency's oversight of devices more closely in line with its regulation of prescription drugs. But it left holes.
The legislation created varying safety standards for devices that the FDA would deem as low, medium, and high risk. Medium-risk products, like surgical stitches, could be sold without first being tested on people under most circumstances, provided the device was "substantially equivalent" to one already on the market. For high-risk devices, like artificial hearts, companies were generally required to test their products in people and demonstrate to FDA that the products were safe and effective.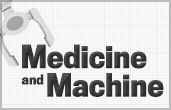 The evolution of health technology.
See full coverage
The law applied immediately to new types of devices and directed the FDA to retroactively classify existing ones, with one caveat: Products that were already on the market when the law passed would effectively be regulated as medium-risk until FDA officially classified them. The unfortunate result has been that some high-risk devices have won approval without being tested in people.
This interim solution was not supposed to last 37 years. Yet nearly four decades since Congress passed the Medical Device Amendments, the FDA still has not classified some of the temporarily "grandfathered" devices. As a result, potentially high-risk devices are continuing to reach the market without ever being tested in people.
Which brings us back to the most notorious example, metal-on-metal hips. Because these types of devices were already available in 1976 and remain unclassified today, the FDA has allowed modified versions onto the market simply because they are similar to other available products. And since companies were generally not required to present direct evidence that they were safe, the products' flaws only became apparent after they were implanted in more than half-a-million U.S. patients, many of whom suffered serious harm as a result.
Spurred in part by problems with these metal-on-metal devices, Congress included a provision in the Food and Drug Administration Safety and Innovation Act of 2012 to help the FDA more easily classify grandfathered devices. Since the beginning of the year, the FDA proposed classifying four devices as medium-risk, and metal-on-metal hips as high-risk. This is encouraging, but 19 grandfathered device types remain unclassified.
One of the highest priorities for classification is automated external defibrillators (AEDs), which are used to treat patients suffering from cardiac arrest. According to a study in the Annals of Emergency Medicine, 1,150 people died over a 15-year period in instances in which an AED failed. Despite these problems, device manufacturers obtained clearance for new versions of AEDs based on the simple fact that they were substantially equivalent to a grandfathered product. If FDA classified these devices as high-risk, companies would be required to subject them to more rigorous testing.
Other grandfathered devices include balloons inserted into the aorta and external pumps that circulate a patient's blood during bypass surgery. Companies can create new versions of these products and obtain clearance to market them with similar safety evidence that is required for medium-risk devices like electric stethoscopes, motorized wheelchairs and blood pressure cuffs.
Not all grandfathered devices -- and their substantial equivalents -- are unsafe or even high-risk. But that does not mean they should be regulated as medium-risk by default. Many patients rely on AEDs and other grandfathered medical devices, and stand to benefit greatly if the FDA would correctly classify these products without delay.