For people struggling to put food on the table and a roof over their heads, "voluntary" participation in clinical trials is a slippery slope. While disclosure of new data from pharmaceutical companies is a good first step, questions remain.
Claudia Daut/Reuters
The purpose of clinical trials is to find out if the newest wonder drug is all that wonderful, and what kind of side effects we humans might expect. It worked on animals, but will this drug kill people, and/or turn them green? Every warning you see on a label is there because a test subject -- or 50 of them, or 500 of them -- have suffered that side effect.
These clinical trials for new medications take place all over the world, but developing countries often serve as cost effective locations.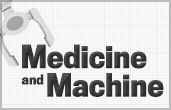 The evolution of health technology.
See full coverage
In 2008, the Center for Research on Multinational Corporations released a document full of examples of the detrimental effects of unethical clinical testing that went on the 1990s and throughout the 2000s in the developing world. The report included the case of clinical trials in Uganda between 1997 and 2003, when women taking the anti-transmission drug Nevirapine experienced thousands of serious adverse effects (SAEs). These symptoms went unreported and testing was allowed to continue, resulting in the (also unreported) deaths of 14 women. In Hyperabad, India in 2003, eight test subjects died during the testing of the anti-clotting drug Streptokinase. The worst part, though, was that the subjects did not even know that they were part of a trial.